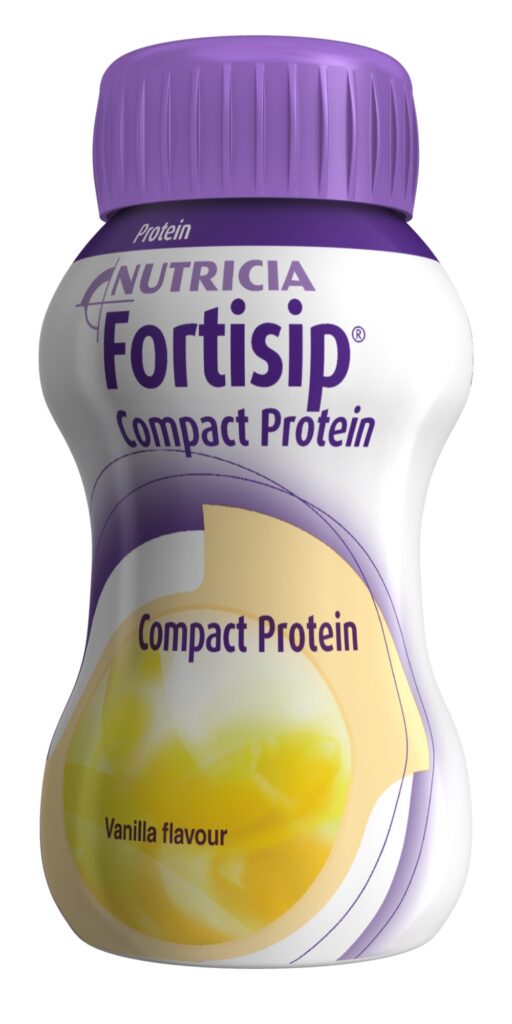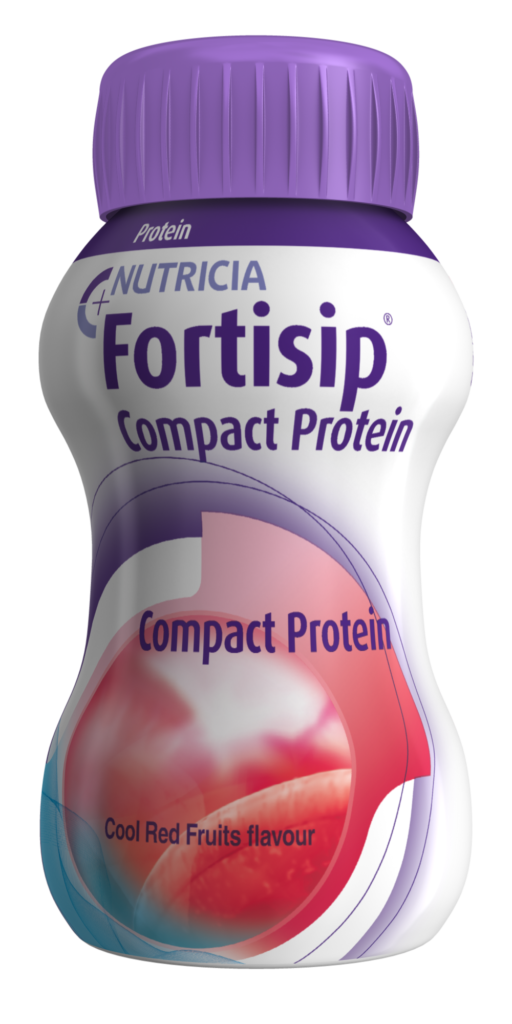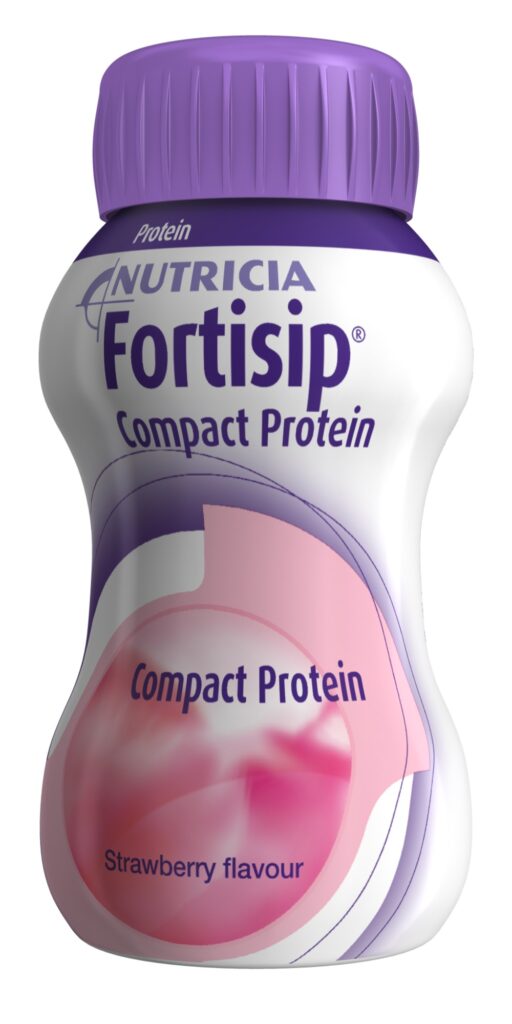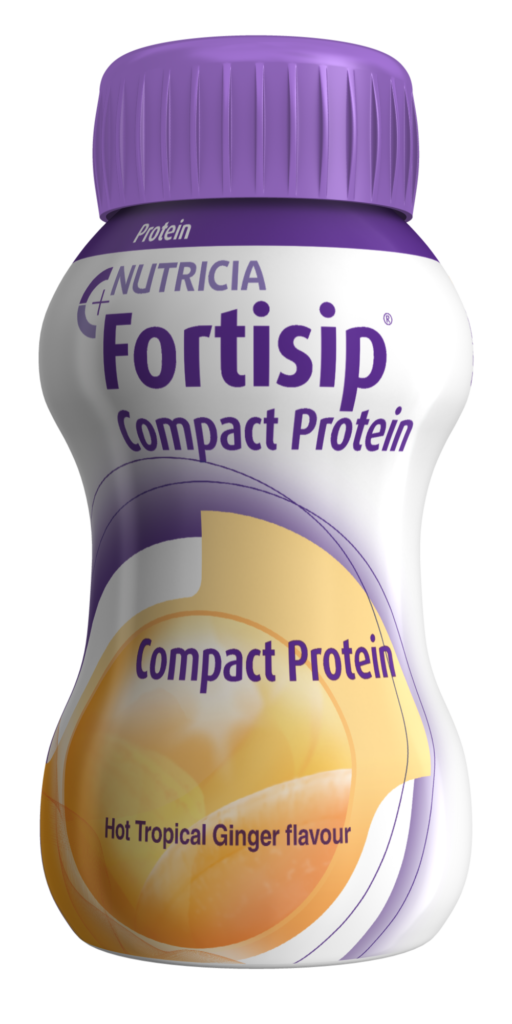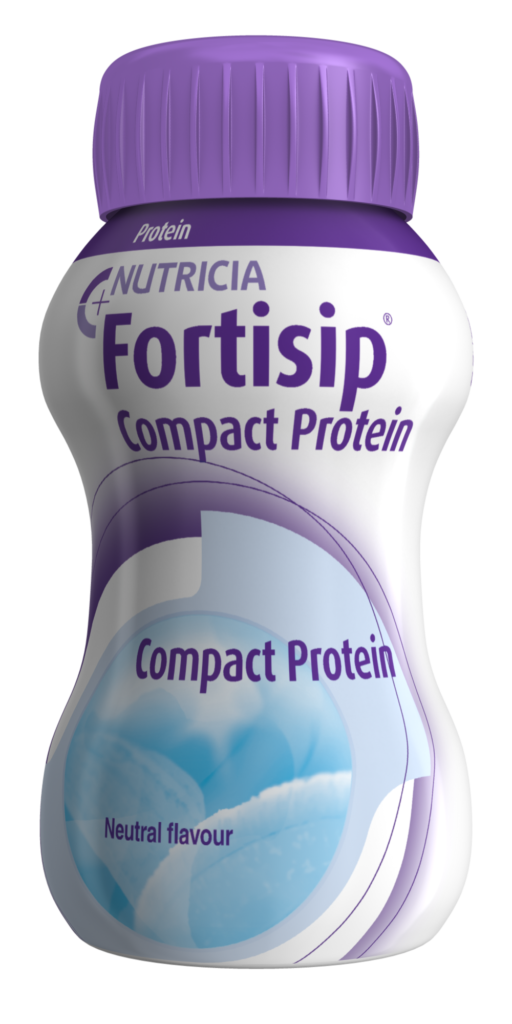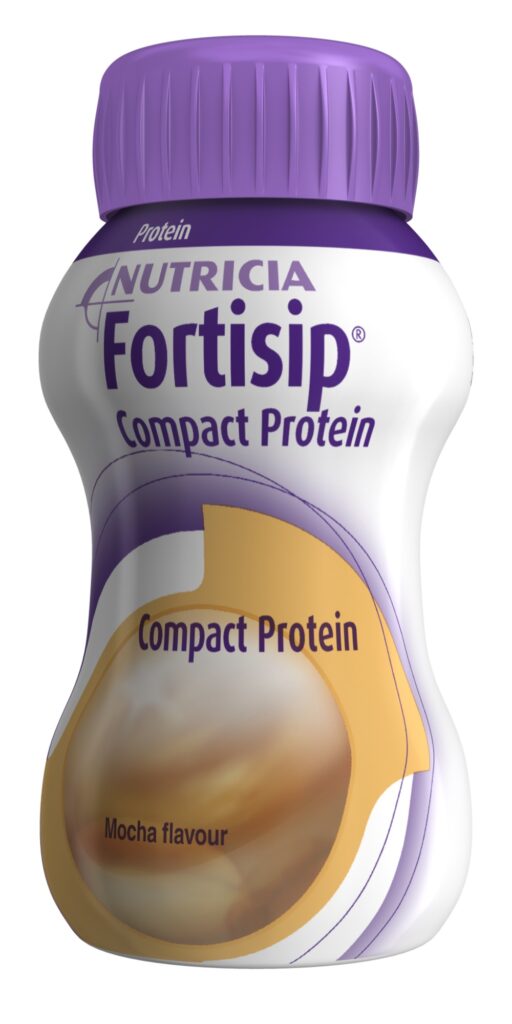 Fortisip Compact Protein
A compact 125ml ready-to-drink, high energy, high protein oral nutritional supplement shake.
High in calories (300kcal), high in protein (18g) and contains 28 vitamins and minerals.
Can help you meet your daily nutritional needs when your usual diet is not enough.
High in calories to help maintain your body weight when you are unwell or recovering from illness.
Similar protein amount as three eggs (per bottle) to assist in maintaining muscle mass.
Available in 6 delicious flavours: vanilla, mocha, strawberry, neutral, cool red fruits and hot tropical ginger.
For the dietary management of
Disease-related malnutrition (DRM) including patients with cancer, post-trauma, cystic fibrosis, burns, dementia, chronic obstructive pulmonary disease (COPD) and diseases requiring a fluid restriction e.g. liver disease, renal disease.
People with high energy and protein requirements.
 Important notice
Not suitable as a sole source of nutrition.
Not for parenteral use.
Not suitable for people with galactosaemia.
Not suitable for people with cow's milk protein allergy.
Not suitable for children under the age of 6 years.
Directions of use
Shake well before use.
Best served chilled.
Usage to be determined by a healthcare professional.
Store in a cool, dry place.
Once opened, store in the refrigerator.
Discard unused content after 24 hours.
* Peanut (Arachis hypogaea), Almond (Amygdalus communis L.), Hazelnut (Corylus avellana), Walnut (Juglans regia), Cashew (Anacardium occidentale), Pecan nut (Carya illinoiesis (Wangenh.) K. Koch), Brazil nut (Bertholletia excelsa), Pistachio nut (Pistacia vera), Macadamia nut and Queensland nut (Macadamia ternifolia) and products thereof.

References
***Martin L Senesse P et al. J Clin Oncol 2015 Jan 1: 33(1):90-9.