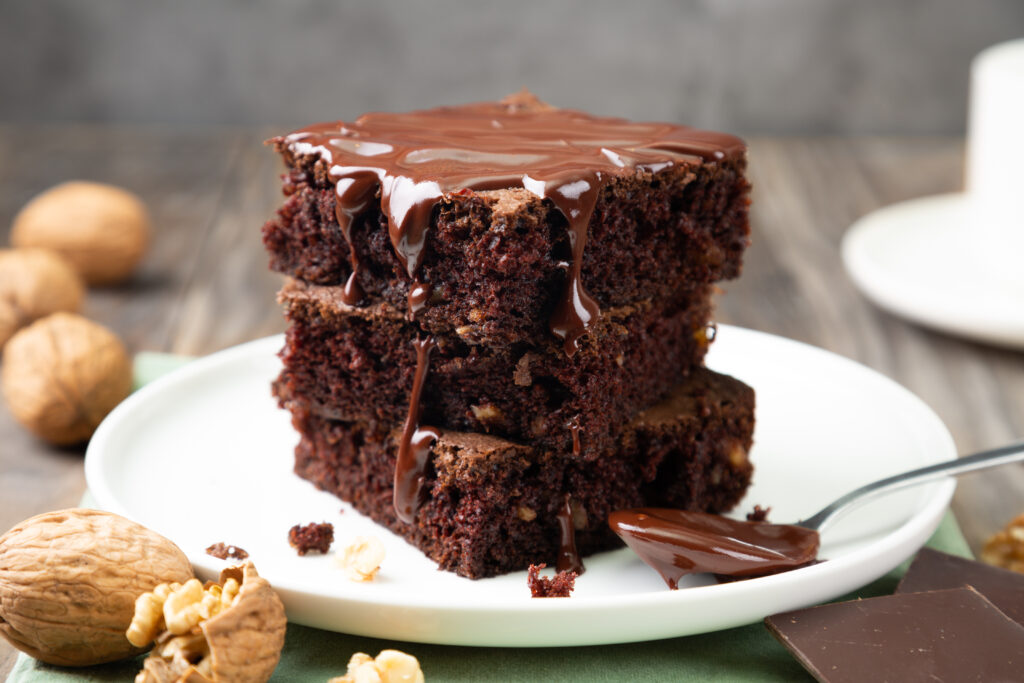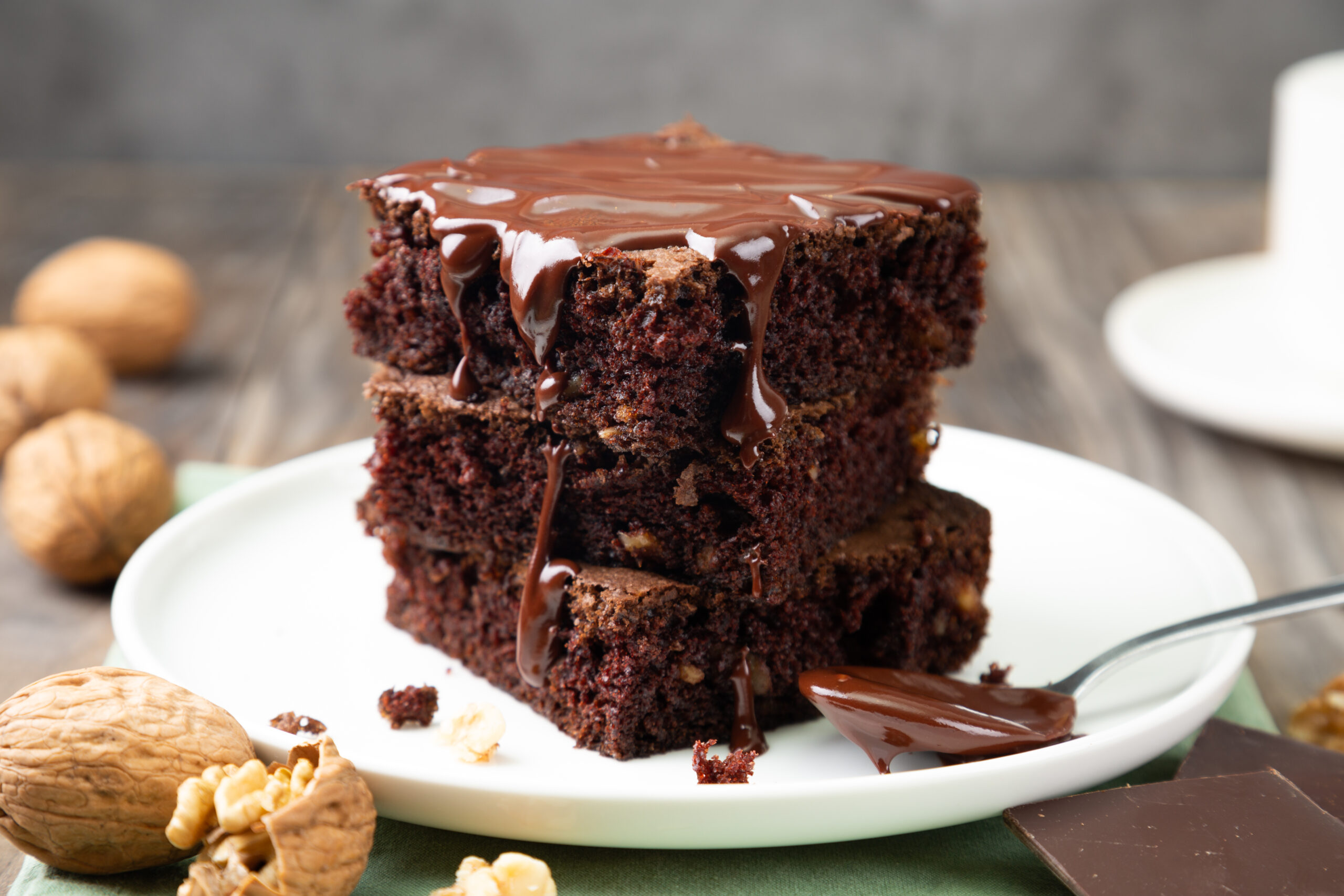 Chocolate Fudge Brownies
Satisfy your chocolate craving with these moist fudge brownies everyone is bound to love, but we suggest keeping them to yourself.
Ingredients
1 x

200ml

Fortisip MultiFibre (Chocolate)*

1/2

cup

peanut butter

1/4

cup

honey

2

eggs

1/2

cup

cocoa powder
Chocolate Sauce
50g

dark chocolate

1

tablespoon

canned coconut milk
Instructions
In a mixing bowl whisk wet ingredients, Fortisip MultiFibre (Chocolate), peanut butter, honey and eggs to combine.

Add sifted cocoa powder and mix to combine.

Spoon batter into a lined small baking tin. Bake for 15 minutes or until cooked through.

Allow to cool before cutting.

To make the chocolate sauce melt chocolate and stir through canned coconut milk. Pour over warmed brownies to serve.
Notes
Fortisip (Chocolate) can be used instead of Fortisip MultiFibre (Chocolate).
Add additional chopped walnuts or macadamia nuts to batter before baking for a bit of extra crunch.
*Cooking may reduce the nutritional content of Fortisip MultiFibre (Chocolate). If you have any concerns, please speak to your healthcare professional for advice. Oral nutritional supplements must be consumed within 24 hours after opening.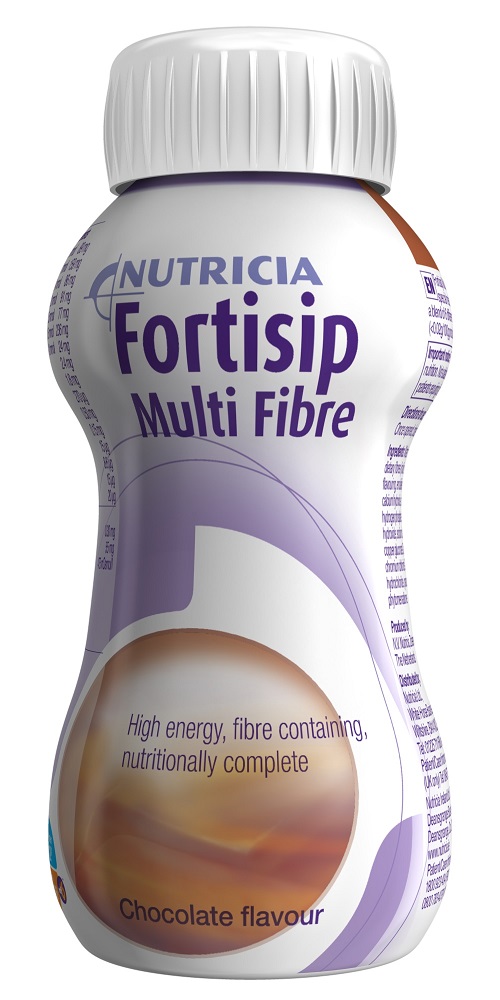 Fortisip Multi Fibre
Fortisip Multi Fibre can help you or a loved one achieve your daily nutritional needs when your usual diet is not enough. This fibre-enriched nutrition supplement shake offers a nutritionally complete formula packed full of energy, protein and 28 vitamins and minerals.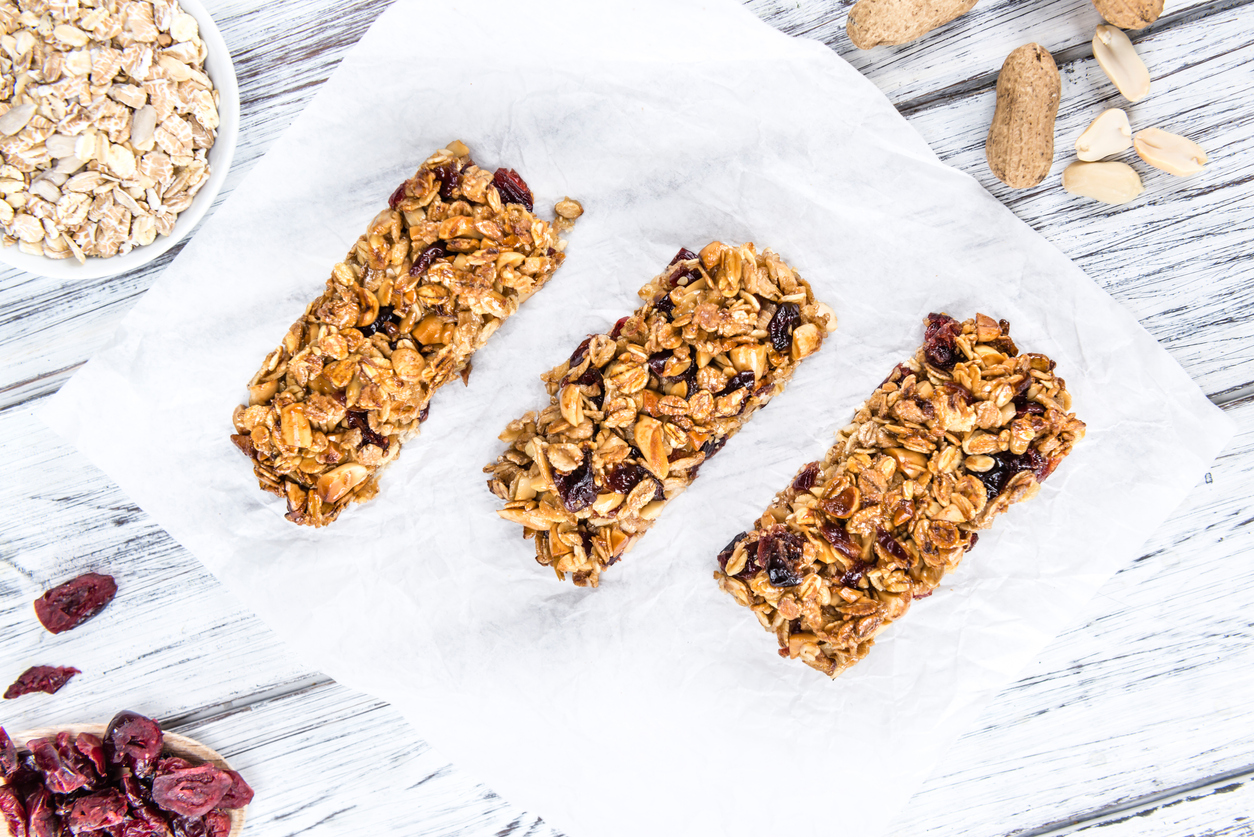 Chewy Breakfast Muesli Bars
Muesli bars are such a great everyday snack and even better when there homemade. Start making your own today with this simple recipe which is filled with lots of goodness. Check out the free recipe here.