Enjoy the glow during the second trimester of pregnancy! For most expectant mums, this is a time of health and vitality – you feel and look fabulous, you start feeling baby's movement and your beautiful bump is starting to show. Learn how baby develops from weeks 13 to 27, and how you can look after yourself.
As more people find out about your pregnancy, this is your time to shine! During the second trimester of pregnancy, your energy returns and your baby bump starts to show.
Your own body will settle down after the hormonal turmoil of the first trimester. Many mums-to-be report having thicker, shinier hair and stronger nails – two welcome by-products of your pregnancy hormones.
Eating well for the two of you
Now that the nausea has hopefully abated, you can really start to feed your body and your baby with the best foods for pregnancy. Remember, though, even though your bump is growing rapidly, you don't need to eat for two. The amount of extra food you need is equivalent to roughly one and a half sandwiches per day.
Nutrition during pregnancy is about making the calories really count. Every time you eat a food rich in the right minerals and nutrients, you are helping your baby grow.
Most pregnant women have a glucose screening test during the later stage of the second trimester and, if needed, a further diagnostic glucose tolerance test if the screening test is high. If you're diagnosed with gestational diabetes, your doctor or nutritionist will help you come up with an eating plan to help manage it.
The big scan
One of the big milestones for new mums and dads is the 18 to 20 week ultrasound, which takes a close look at your developing baby to make sure that everything is progressing as it should. While this scan isn't compulsory, it is a wonderful opportunity to see your growing baby up close.
And, of course, the scan is your chance to discover the gender of your baby … if you want to. This is a personal decision, and there's no right or wrong. Some families choose to keep it a surprise, others like to know if it's a boy or a girl.
Getting active
One of the most joyful parts of pregnancy is feeling your baby moving inside you. The first time you feel them hiccupping – like little blips in your belly – is quite remarkable. And then there are the increasing amount of flips, rolls and kicks to enjoy.
And, just as your baby is becoming more active, you can too! The second trimester is the perfect time to get out and take advantage of your newfound energy. Swimming, walking and antenatal yoga are all safe and enjoyable ways to build up your pre-birth fitness levels.
You'll appreciate your fitness and good health as you move into the third trimester. With your belly growing to epic proportions and your mobility compromised, you will need all the help you can get!
Want to know more? Call us on 1800 842 098 or Live Chat now.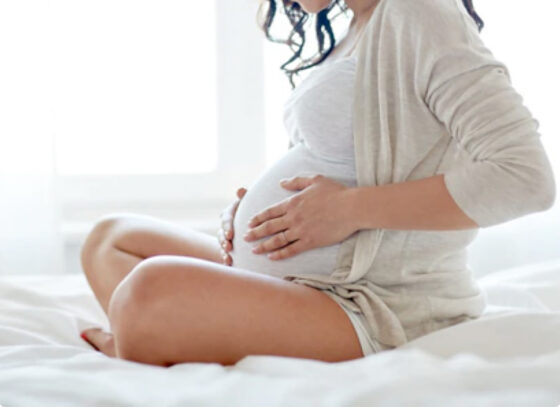 Track your pregnancy
Get week-by-week updates on your baby's development and your pregnancy.
Sign up