What Baby Furniture Do You Need?
Planning a nursery for the baby? It needs to be practical, comfortable and safe.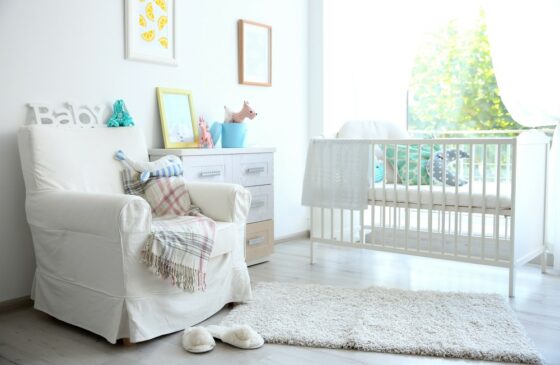 One of the most enjoyable parts of pregnancy is planning a nursery for your new addition. Whether you choose a traditional pink or blue room, or design a modern gender-neutral space, this can be an enjoyable part of the nine-month lead-up to the birth.
It is important to remember that you don't need all the latest designer must-haves for your baby. Safety and ease of use should be the key elements in your choices.
There are a few essential items which most nurseries contain, including:
Bassinette
Cot
Changing table
Blankets
Sheets
Baby monitors
Feeding chair
Blackout blind
Design and colour schemes
The first place to start when preparing your nursery is to pick colours and themes. Consider calming pastel colours – after all your baby will mostly be in his or her room to sleep, especially at first. You can always add pops of colour through rugs, wall decorations and accessories later as your child grows.
Spend some time in baby furniture stores as you pull together your wishlist and see what works for your family and your budget. Second-hand sites such as eBay and Gumtree are also great sources of baby furniture.
Keeping the nursery safe
Make sure you make safety a priority. As your baby grows and begins to investigate their room it may be worth investing in a home safety kit. This will include socket plugs to protect little fingers, plus wardrobe and changing unit press clicks to avoid inquisitive rummaging by small people.
Keep sharp objects locked away in the changing unit
Do not leave open baby toiletries within reach of little fingers
Ensure cot is not positioned too close to windows or shelving units
Ensure there is no soft bedding in baby's sleep environment. Soft bedding (pillows, doonas, loose bedding or fabric, lambswool, bumpers or soft toys) in the cot is unnecessary and may cover baby's face and obstruct baby's breathing
Bright lighting
Keep the cot away from hanging cords such as blinds, curtains or electrical appliances as they could get caught around baby's neck
Keep heaters or any electrical appliances well away from the cot to avoid the risk of overheating, burns and electrocution
Never use electric blankets, hot water bottles or wheat bags for babies
Want to know more? Call us on 1800 842 098 or Live Chat now.
Track your baby's development
Get month-by-month advice on your baby's development

Sign up