Welcome to the Nutricia Careline website. This website and all communications sent from nutricia.com.au/careline (collectively, the "Site") is owned and operated by Nutricia Australia Pty Limited 99 076 246 752. We provide the content and services available on this Site to you subject to the following terms and conditions, our Privacy Policy and other terms and conditions and policies which you may find throughout our Site in connection with certain functionality, features or promotions, all of which are deemed a part of and included with these terms of use (collectively "Terms of Use"). By accessing and browsing this Site, you are deemed to have read, understood and agreed to be bound by these Terms of Use. In these Terms of Use, we", "our", "us" and "Nutricia" refers to Nutricia Pty Limited, our connected entities and ultimate holding company Danone S.A. Anybody accessing our Site is referred to as "you" or "your".
1. ACCURACY AND RELIABILITY OF CONTENT
A variety of information, advice, recommendations, letters, messages, comments, posts, text, graphics, software, music, sound, photographs, videos, data, LiveChat and other materials ("Content") is available on and through the Site. Any content, information or advice provided on or via this Site or our advisory services is intended, and should be used, for general information purposes only and must not be used as a substitute for specific advice from a professional advisor. You should never use the Content on this Site to diagnose a health or medical condition or problem.
2. RIGHT TO USE WEBSITE AND CONTENT
You may browse, print and copy Content provided on this Site only for the purposes of personal and non-commercial use. You may not, however, adapt, reproduce, distribute, link, store, transmit, print or publish or use any of the Content on this Site for public or commercial purposes, without first obtaining our express written permission. We reserve the right to alter, suspend or terminate this Site temporarily or permanently at any time or to deny access to this Site without notice and for any reason. You may not use this Site:(a) for any reason or purpose which is unlawful, defamatory, harassing, harmful, abusive, invasive of another's privacy or otherwise objectionable;(b) in a manner which would harm or disrupt this Site, or others enjoyment of it; or(c) to engage in any commercial activity in any form.
3. PRODUCT INFORMATION
This Site is intended for the use of Australian residents. All Content on this Site is provided on this basis. You should be aware that some products and brands described on this Site may not be available outside Australia or may be available under different names and in different strengths outside Australia. You should seek further local information in your relevant jurisdiction before purchasing any products described on this Site from outside Australia.
4. INTELLECTUAL PROPERTY
The intellectual property including copyright in all Content on this Site belongs to us or our licensors unless otherwise stated. When you transmit or post any material to or on this Site, you grant to us a non-exclusive, worldwide, perpetual, fully sub-licensable, and royalty free licence to use, reproduce, modify, adapt, publish, translate, create derivative works from or display or distribute that material worldwide via the Site, or in any way without any duty at all to account to you.
5. USER CONTENT
This Site may contain Content (including comments, links, photographs or videos) that is generated by other users of this Site. This Site publishes this Content as uploaded by our users; we do not edit or moderate the Content before it is posted. We do not endorse or adopt any third party Content that is available on this Site. This Site may contain comments and discussions by users about infant follow-on formula products and bottle feeding. Such opinions are not our own and we do not endorse or adopt them. If you are reading or contributing such Content, you should know:(a)   breast milk is best for babies – professional advice should be followed before using infant and follow-on formula products;(b)   introducing partial bottle feeding could negatively affect breastfeeding – good maternal nutrition is important for breastfeeding and reversing a decision not to breastfeed may be difficult; and(c)   infant and follow-on formula products should be used as directed. Proper use of infant and follow-on formula products is important to the health of the infant. Social and financial implications should be considered when selecting a method of feeding. If you wish to bring to our attention any unlawful activity associated with any Content posted by another user or otherwise available on this Site and you would like to file a complaint with us, please use the contact us link found on any page which contains content supplied by users.
6. THIRD PARTY WEBSITES
We invite you to share hyperlinks to our website amongst your friends and contacts for non-commercial purposes (including via social media and personal blogs). Hyperlinking to this Site is not otherwise permitted without our prior written permission. If we request you to do so, you will remove any hyperlinks you have created to this Site. From time to time, we may provide links to third party websites. However, these are provided for convenience only and we do not accept any responsibility or liability for access to or material on, any web site which is linked from or to this Site or for any material on this Site in which the copyright is owned by a third party. You agree that you shall have no claim against us in the respect of the content of any such material. Links to those linked websites should not be construed as an endorsement, approval, recommendation or preference by us of the owners or operators of the sites, or for any information, products or services referred to on those linked sites. You should verify such information directly with those third parties.
7. PRIVACY
You acknowledge that you have read and understood the terms of the Privacy Policy that is located here. You agree that Nutricia may use and disclose information about you in accordance with the terms of the Privacy Policy. You also agree to check the Privacy Policy on a regular basis and to let us know if you object to use or disclosure of information about you in accordance with any updated policy.
8. ALL LIABILITY EXCLUDED
While we attempt to ensure that that the Content is accurate and current, to the maximum extent permitted by law, we make no representation or warranty nor do we assume any liability or responsibility, for the accuracy, currency, completeness or usefulness of the Content, or for any errors or omissions contained therein. Subject to the remainder of this clause and to the maximum extent permitted by law, our maximum aggregate liability to you for all claims of any kind (whether arising in contract, tort including negligence, statute, equity or on any other basis) in connection with these Terms of Use or their subject matter, is limited to AUD$100. To the maximum extent permitted by law, all express warranties, representations and conditions of any kind and all warranties and other terms implied by statute or common law with respect to this Site or the Content on this Site, including but not limited to any such warranty or representation as to the accuracy or completeness of the information contained on this Site or in respect to any products referred to on this Site are hereby expressly excluded. Nothing in these Terms of Use excludes, restricts or modifies any right or remedy, or any guarantee, warranty or other term or condition, implied or imposed by any legislation which cannot lawfully be excluded or limited. This may include the Australian Consumer Law which contains guarantees that protect the purchasers of goods and services in certain circumstances. If any guarantee, term, condition or warranty is implied or imposed in relation to these Terms of Use under the Australian Consumer Law or any other applicable legislation and cannot be excluded (a "Non-Excludable Provision"), and we are able to limit your remedy for a breach of the Non-Excludable Provision, then our liability for breach of the Non-Excludable Provision is limited to one or more of the following at our option:(a) in the case of goods: the replacement of the goods or the supply of equivalent goods; the repair of such goods; the payment of the cost of replacing the goods or acquiring equivalent goods; or the payment of the cost of having the goods repaired; and(b) in the case of services: the supply of the services again; or the payment of the cost of having services supplied again. A party's liability to the other party is reduced to the extent that the other party's acts or omissions, or those of a third party, contribute to or cause any such liability. While we take steps to keep this site free from viruses and other harmful code, we cannot ensure that this is the case. You must therefore use up-to-date security software at all times to protect your computer from such viruses and other harmful code. While we use reasonable commercial efforts to make this Site available, we do not represent or warrant that this Site will be accessible or available on a timely basis, or that access will be uninterrupted or error free.
9. INDEMNITY
You agree to indemnify us, affiliates and related entities, relevant suppliers, licensors and agents of ours in respect of any loss, damage, cost or expense (including reasonable enforcement costs, whether incurred on a solicitor and own client base or otherwise) suffered or incurred by the same as a result of any inaccurate or incomplete information provided by you to us or any breach by you of any of your obligations under these Terms of Use (including any acts or omissions of your employer, contractors or agents). You also agree to indemnify us for any loss, damages, or costs, including reasonable lawyers' fees, resulting from your use of software robots, spiders, crawlers, or similar data gathering and extraction tools, or any other action you take that imposes an unreasonable burden or load on our infrastructure. DISPUTESAny dispute, difference or question arising out of or in connection with this Site or its Content shall be governed by the laws of the State of New South Wales, Australia.
10. CONSENT TO RECEIVING NOTICES
You consent to receive any agreements, notices, disclosures and other communications (collectively, "Notices") from us electronically including without limitation by e-mail or by posting notices on this Site. You agree that all Notices that we provide to you electronically satisfy any legal requirement that such communications be in writing. To withdraw your consent to receive Notices electronically, you must notify us of your withdrawal of such consent by emailing by us through the Contact Us page and discontinue your use of this Site. In such event, all rights granted to you pursuant to these Terms of Use shall automatically terminate. Unfortunately, we cannot provide the benefits of this Site to any user that cannot consent to receipt of Notices electronically.
11. AMENDMENTS
We may modify or delete any Content (including these Terms of Use) without notice at any time. Any amendment to these Terms of Use will take effect on the posting of the updated terms on this website. If you do not wish to be bound by the amended terms, you should discontinue use of this Site. Your continued use of this Site will constitute acceptance of any amendments to the Terms of Use. The Terms of Use was last updated October 2017.
12. MEMBERSHIP
Once you have completed the registration process, you will have specified a username (email address) and a password. You must ensure that you keep your username and password in a safe and secure place and that you do not disclose them to anyone. You will be fully responsible for all activities which occur under your username and password. It is your responsibility to immediately notify us of any unauthorised use of your username and password or any other breach of security as soon as you become aware of it. We reserve the right to require users to amend username and passwords if necessary for security reasons. All accounts must be registered with a valid personal email address that you access regularly so that moderation emails can be sent to you. Accounts registered with someone else's email address, or with temporary email addresses may be closed without notice. We may require users to re-validate their account if we believe they have been using an invalid email address. We reserve the right to close accounts in our sole discretion. You should never reveal any personal information about yourself or anyone else (for example: telephone number, postal address, home address or email address, or any other details that would allow you to be personally identified) on our Site. We cannot be responsible for any subsequent actions or events resulting from such personal information being voluntarily revealed by you.
13. LIVE CHAT
LiveChat allows you to interact in real time with our Nutricia Careline Team. LiveChat is available between 07.30am and 5.00pm AEST on business days in Australia (09.30am and 7.00pm NZST). Our Advisory Team includes midwives, dietitians and nutritionists with expertise, who can answer your questions related to pregnancy, labour, birth and early childhood nutrition. All information we receive from you in a LiveChat conversations is kept in accordance with our Privacy Policy. You agree that the information provided to you in a LiveChat conversation is only of a general nature and should not be substituted for individual medical advice from a healthcare professional. You should not use the information provided to you in a LiveChat conversation to diagnose a health or medical condition or problem, or alter, commence or delay any medical treatment. You should always check with your healthcare professional before relying on any information provided to you in a LiveChat conversation. We may terminate LiveChat sessions for any reason and at any time, without further notice to you.
Last updated October 2017.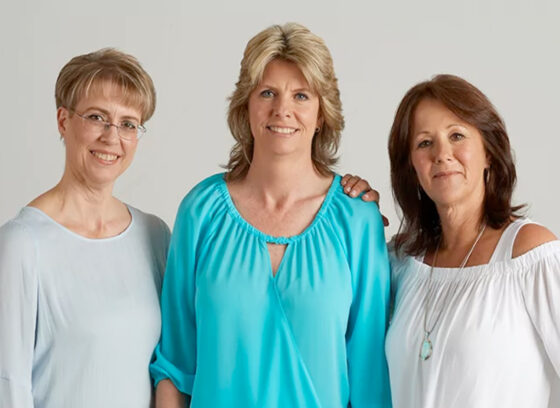 Need pregnancy or parenting advice?
Our team of midwives, dieticians and nutritionists are here to answer your questions.