Healthy Lifestyle Choices as a New Mum
Focusing on your baby is your number 1 job, but that doesn't mean forgetting to look after yourself.
Once your new baby has arrived, it's quite common to feel anxious about your own body: pregnancy and childbirth are major events that take a big physical toll. But going on crash diets and straining yourself with exercise aren't a good idea – especially if you're breastfeeding, and need extra energy and vitamins for your little one. It takes nine months to make a baby, so perhaps set that as a more realistic target to getting back in shape. Make sure you're being kind to yourself and enjoying your new baby. Slowly but surely you can regain your previous body shape in the months ahead.

Eating well is the trick
One simple way to get back to feeling comfortable in your own skin is to make sure you are eating well and choosing the right foods. While it's ok to occasionally snack on cream cakes and choccy biscuits with your afternoon cuppa, all that sugar leads to the inevitable crash, leading to a cycle of low energy, tiredness, and more snacks. Choosing fresh foods, wholemeal breads and cereals, dairy products and colourful fruits and vegetables helps you to get all the nourishment and energy you need to be the best for your little one every day. A key to achieving this is being mindful at the supermarket. If you have nuts, fruit and cheese in the house, that's what you'll choose for a snack. Shopping outside of the supermarket can also be the easiest way to choose healthier options as you often don't find as many processed foods there.

Exercise and breastfeed your way to health
While eating well is the key to good health for you and your baby in the early months, it's also great if you can keep up with moderate exercise. Scheduling time to take your bub out on a daily walk is a perfect way to give your little one extra stimulation while getting your blood pumping and muscles working. Maybe meet a friend for coffee, head to the local library for a child-friendly sing-a-long, or simply enjoy some tummy time on a blanket at the park. Breastfeeding also adds a further benefit: up to 2000 kilojoules a day are burnt when mums are breastfeeding. For more information, read our article
Feeding yourself when you have a new baby.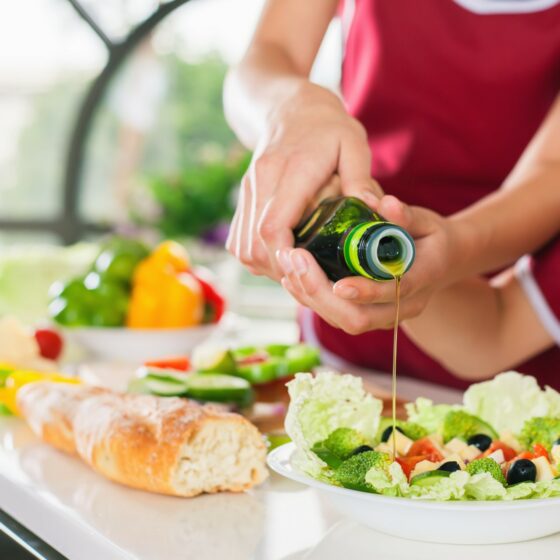 Want to know more? Call us on 1800 842 098 or Live Chat now.