Breastfeeding Diet: Ideas & Advice
In the exhausting early weeks with a newborn, you need rest and a healthy diet to keep your energy levels up.
Easy eating options
During the first couple of months after birth, you need to focus your energy on your little one, and – where possible – getting plenty of rest. Spending hours in the kitchen preparing meals for you and your partner isn't always the best use of your time and precious energy. We've gathered some ideas to help keep you eating a healthy, nutritious diet with minimum fuss. Spend more time with your little one and less time on food prep with these great meal and snack ideas:
Sandwiches or pita bread filled with salad, cheese, meats and fish
Yoghurts mixed with some chopped fruit and porridge oats
Muesli, porridge or other wholegrain breakfast cereals
Baked potato with beans or tuna melt (cooked in the microwave in minutes)
Vegetable soup with wholegrain bread.
You or your partner can also make things easier mid-week by breaking out meals that have been prepared in advance and frozen in individual portions. Try Bolognese, lamb curry, dahl, stews and soups for easy defrost meals in minutes.

Mix it up with food variety
Remember to mix up the foods you eat to ensure you get the full range of vitamins and minerals you need to stay energetic and healthy, and to pass on to your baby during breastfeeding. Keep up a balance of these food types:
Five portions of fruit and veg a day (fresh, frozen, or tinned – avoid ones in juice or syrup): a range of colours means a range of vitamins
Starchy foods: pasta, rice, wholemeal bread and potatoes
Fibre: fruit and vegetables, wholegrain bread/pasta/cereal, brown rice and pulses,
Protein: lean meat, poultry, fish, eggs and pulses like lentils
Two portions of fish a week, including one of oily fish (e.g. salmon, mackerel, sardines and anchovies)
Dairy: milk, cheese and yoghurt.
You also need to keep up the fluids, drinking at least eight glasses of water throughout the day. Drinking every time you feed baby is a great reminder and you'll likely feel thirsty as your body makes more milk. Get creative with things like fruit slices or herbs in water or spice it up with soda or mineral water. Water and milk are good choices. Tea and coffee are fine in moderation, with tea preferred due to lower caffeine levels.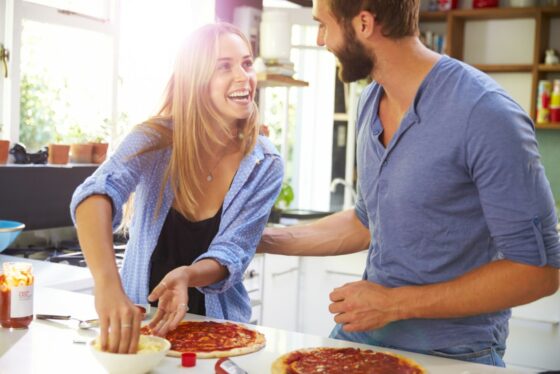 Want to know more? Call us on 1800 842 098 or Live Chat now.
Track your baby's development
Get month-by-month advice on your baby's development

Sign up