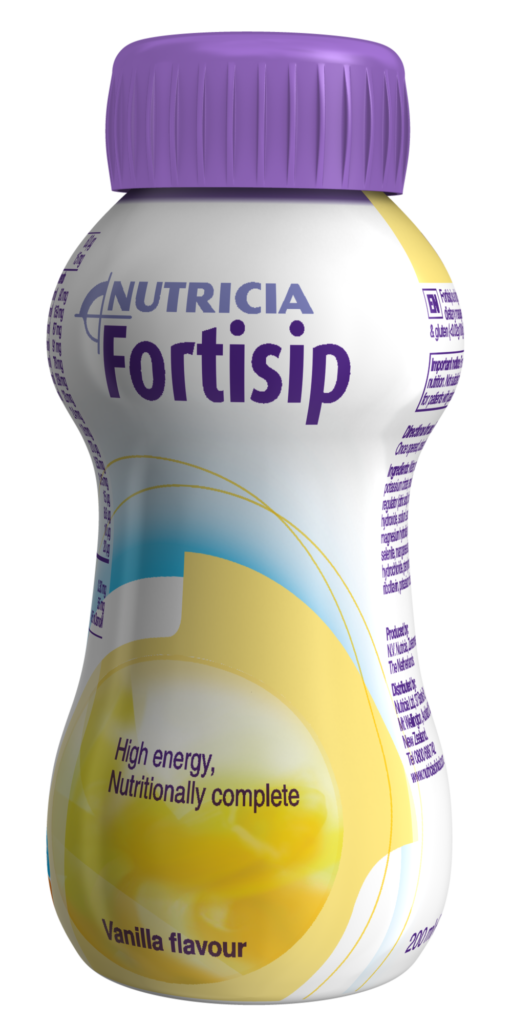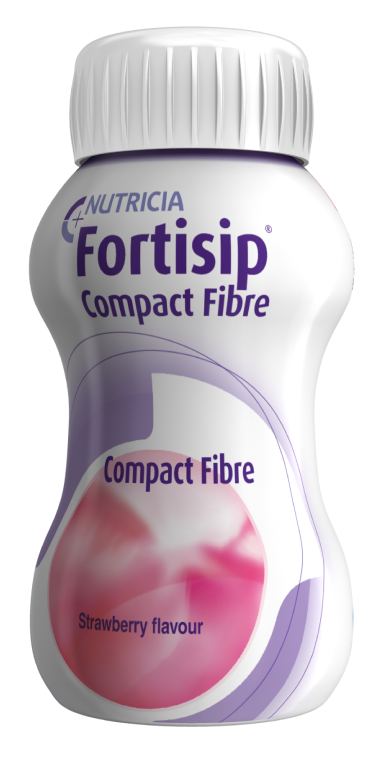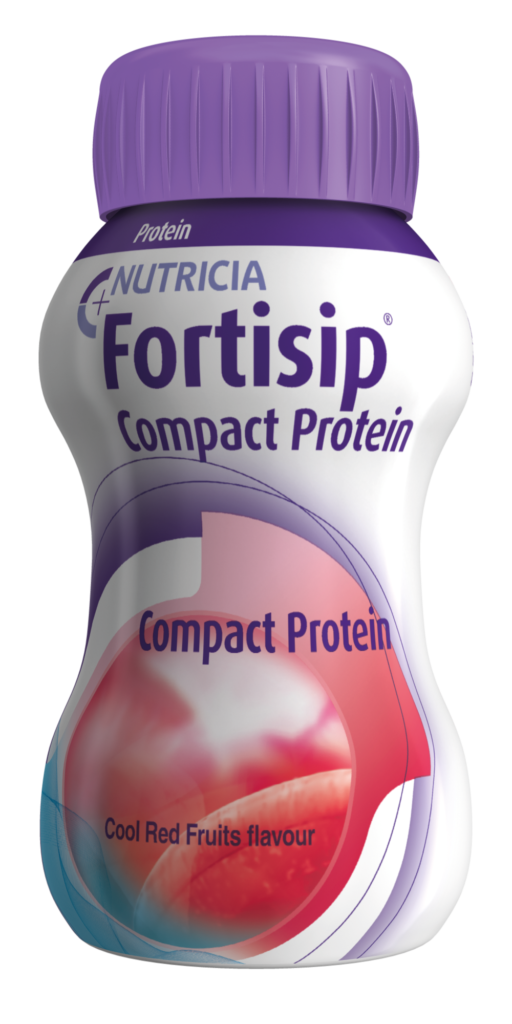 Malnutrition, The Silent Epidemic
Malnutrition continues to be a serious health problem in Australia.
It is estimated to affect 35-43% of patients in hospital, and in an Australian study into the prevalence across eight residential aged care facilities, it ranged from 32-72%.1
Malnutrition, Don't Wait to Intervene
Make the Fortisip Compact range your first choice for malnutrition intervention. Now offering a standard, high fibre and high protein option.
Try the Fortisip Compact Range
Use the Fortisip Compact range for effective intervention with malnutrition
Improves  nutrition therapy compliance – low volume (125mL), higher compliance (91%) than standard ONS 2
Improves body weight: high energy (300kcal per 125mL bottle), high protein (up to 18g per 125mL bottle)3
Fibre enriched option to support regular bowel function: 4.5g fibre per 125mL bottle4,5
Supports bone health: Up to 438mg calcium and 2.6µg Vitamin D per 125mL bottle6
Available in a variety of flavours offering your patients choice
Request a sample of Fortisip Compact and Fortisip Compact Fibre
Spoonful of Wellness Recipe Book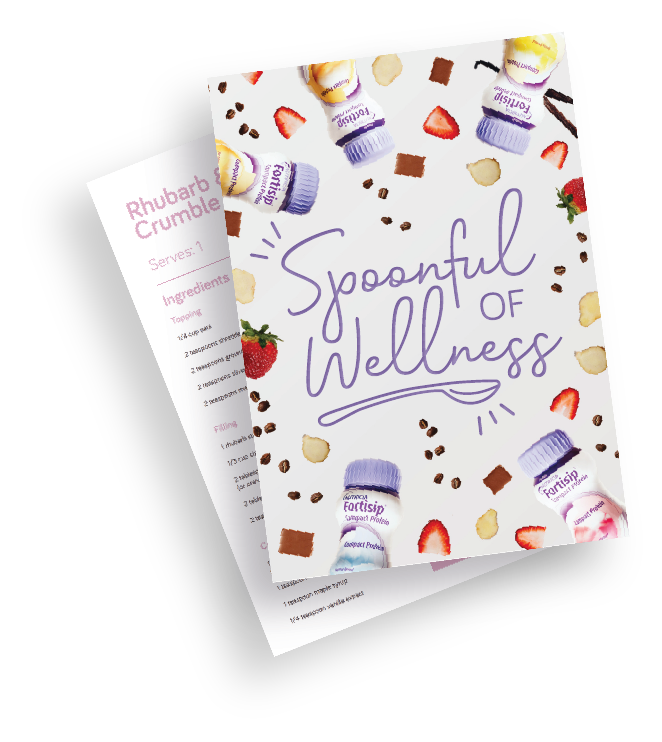 While Fortisip Compact is easy to drink and tastes great on its own, variety is useful in maintaining compliance. The Spoonful Of Wellness e-recipe book is a FREE resource to share with patients and features a range of recipes, from sweet treats to savory snacks, all designed to help your patient's achieve their daily nutritional needs when their usual diet is not enough.