What can you expect when using Neocate?
Key takeaways
Neocate is an amino acid-based formula suitable for cows' milk protein allergy

An infant may need 15 times to try a new taste before acceptance 1 

Minor bowel changes can be normal when starting Neocate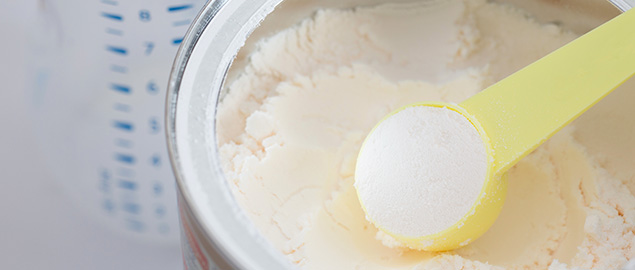 When starting Neocate, you might have a lot of questions. To put your mind at ease, we have compiled the top questions we hear from families who are new to Neocate. It is important to note that every baby is different, so if you have any additional questions, don't hesitate to contact your healthcare professional or a member of our Nutricia Careline team. 
What is the role of Neocate in the dietary management of food allergy?
Your healthcare professional has recommended and prescribed a Neocate product for your child because it was considered a suitable choice for managing your child's condition. Neocate plays an important role in the dietary management of cows' milk protein allergy and other allergic conditions as it provides essential nutrients to support normal growth and development in infants and children with food allergy. 
Neocate products are specifically designed to meet the nutritional requirements of infants (from birth to 12 months) and children (12 months and over). It is formulated to be used as a complete source of nutrition or as a supplement to breastfeeding or solid food. The Neocate products are hypoallergenic and are amino acid-based, which means that it is completely free of cows' milk protein. For this reason, the Neocate product range is an effective option in the management of severe cows' milk protein allergy and other food allergy conditions. 
Why use an amino
acid-based formula?
Only amino acid-based formulas are made from 100% non-allergenic ingredients. Amino acid-based formulas (AAF) are classified as hypoallergenic because they do not contain any milk protein or protein fragments which can cause an allergic reaction in sensitive infants and children. 
Neocate formulas are all amino acid-based and therefore contain 100% non-allergenic ingredients. This makes the products unlikely to cause an allergic reaction. In addition to the amino acids, Neocate products also contain all of the other essential nutrients that your child needs to grow and develop. 
Neocate seems to have a thinner
(water-like) consistency than other infant formulas, is that normal?
You may have noticed that Neocate formulas seem to have a thinner consistency than other standard, milk-based formulas and this is because of the type of protein used, amino acids, causes the consistency to be thinner.  Before you make up Neocate for your little one, be sure that you follow the mixing guide on the Neocate can carefully.  If your healthcare professional gives you special mixing instructions, please follow their advice instead. 
Neocate smells and tastes different, why is that?
Neocate is made with amino acids which have a unique smell and flavour.  Some parents report that their baby does not notice the change in taste, whereas other babies may take a little time to get used to the change in taste.  Our top tips to get your baby started on Neocate are: 
Mix Neocate with breast milk or previous formula, if possible, then gradually decrease to only use Neocate, or

 

Add 1-2 drops of pure unpreserved vanilla essence (containing no sorbate) to 240ml of Neocate for the first few days and then gradually reduce to only use Neocate, or

 

If your baby is taking solids, try adding Neocate to suitable foods, for recipe ideas visit the recipe section.

 
Can Neocate formula cause changes in bowel patterns?
Neocate is described as an elemental product, which means the ingredients are broken down to their simplest and purest form, so that they are easier for the body to process and digest. This is important for children with allergies who may experience inflammation and irritation in their gut due to their condition which in turn can impact digestion. As a result of the elemental nature of Neocate formula, it is perfectly normal to see a change in your baby's bowel movements while they are using Neocate. 
Your baby may experience the following: 
It is completely normal to notice a change in stool colour ranging from green or dark green. This is because of reduced bile digestion, and so more bile ends up in the stool, which makes it greener in colour. Discuss this with your healthcare professional if you are concerned or if stools are black.

 

Some babies may have fewer bowel motions while on Neocate, which may cause some parents to worry that their child is constipated. However, the frequency of passing a stool is not as important as the consistency of your baby's stool e.g., if the stool is a hard consistency and your baby struggles to pass a bowel motion, this may be suggestive of constipation. Your baby's bowel motions will often return to normal within a few days once their digestive system adjusts to the formula. Discuss this with your healthcare professional if you are concerned.

 
Persistence is key – Research has shown some babies can take at least 15 tries before they accept a new taste 
This article is not intended to be a substitute for medical advice. Always consult your doctor.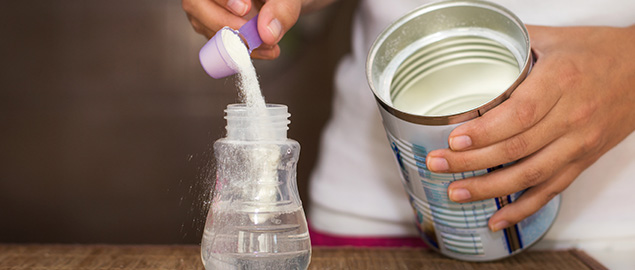 How to safely prepare Neocate
All the standard hygiene processes apply when preparing Neocate formula, but special care should be taken to ensure no potential contaminants enter the formula.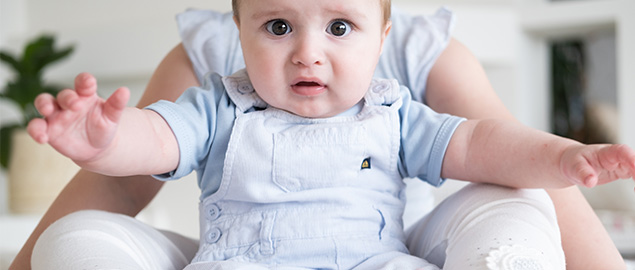 Getting your baby started on Neocate
The amino acids in Neocate give the formula a unique smell and flavour. Your child may notice the difference, so a slow introduction is recommended.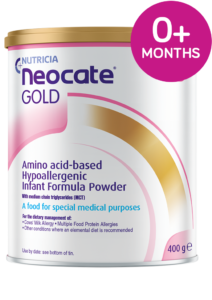 Neocate® Gold
A nutritionally complete, amino acid-based, powdered infant formula for special dietary use, with medium-chain triglycerides (MCTs).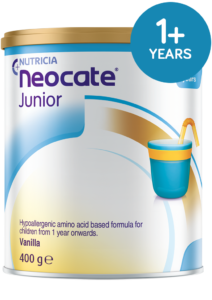 Neocate® Junior Vanilla
A nutritionally complete, amino acid based, powdered formula with prebiotic fibre for children over 1 year of age.
Meet our Careline experts
Our Nutricia Careline team of dietitians, nutritionists and midwives are here to help with any questions.