Getting your baby started on Neocate
Key takeaways
Neocate is a hypoallergenic, amino acid-based formula

Gradually introduce Neocate by phasing out your old formula and phasing in Neocate to help baby get used to the taste

Try adding 1-2 teaspoons of vanilla essence (no sorbate) to Neocate to help baby get used to the taste

Neocate can be added to solids to support taste acceptance

Babies may need to be exposed to a new taste at least 15 times before accepting it1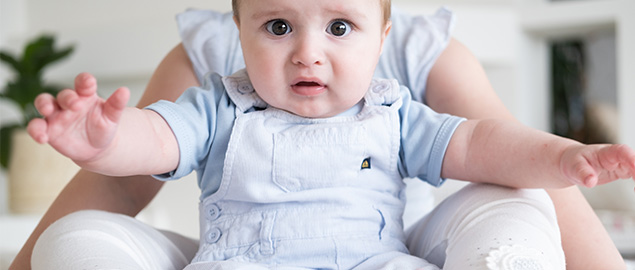 The type of protein in Neocate makes it different from other infant formulas. Neocate is based on free amino acids, which are the non-allergenic building blocks for all proteins. The amino acids in Neocate give the formula its unique smell and flavour.  Some parents notice their baby does not notice the unique smell or flavour, whereas other babies may take a little longer to get used to the change in taste. 
Our top tips to get your baby started on Neocate are: 
If possible, you can try mixing Neocate with breast milk or the previous formula used. For example, 25% Neocate and 75% breast milk or previous formula, and then gradually increase the amount of Neocate and decrease the amount of the other formula. Ideally, try this over 3-4 days. This option may not be possible for all children, so we recommend that you check with your healthcare professional first.

 

You can also try changing the flavour of Neocate initially, and then gradually stop this practice. For example, try adding 1-2 teaspoons of pure, unpreserved vanilla essence (those that contain no sorbate) to a bottle of Neocate for the first few days. Gradually decrease the quantity, then stop adding vanilla altogether. Speak to your dietitian or treating healthcare professional about an appropriate vanilla essence to use.

 

Another option if your baby is eating solids, is to try adding Neocate to suitable foods so that your baby can get used to the taste. For some allergy-friendly recipe ideas visit the recipe section.

 
Persistence is key; Research has shown some babies can take at least 15 tries before they accept a new taste.1  
While it may seem like an impossible task to get your baby started on an amino acid formula, it is important to remember that it is normal to expect some babies to take a little longer to get used to the taste. However, it only takes a short time before you can expect to see an improvement in symptoms. Your little one will also start to feel better and won't associate the formula with pain or discomfort, which means your baby will be more accepting of the formula over time. It just takes a little patience and persistence from you and your little one. 
If you are concerned that it is taking too long for your little one to adjust to Neocate, please talk to your healthcare professional for guidance. 
This article is not intended to be a substitute for medical advice. Always consult your doctor, especially before your child begins a new diet.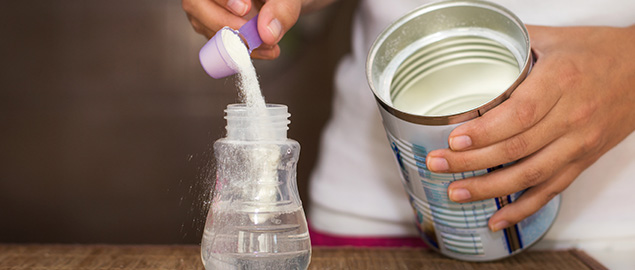 How to safely prepare Neocate
All the standard hygiene processes apply when preparing Neocate formula, but special care should be taken to ensure no potential contaminants enter the formula.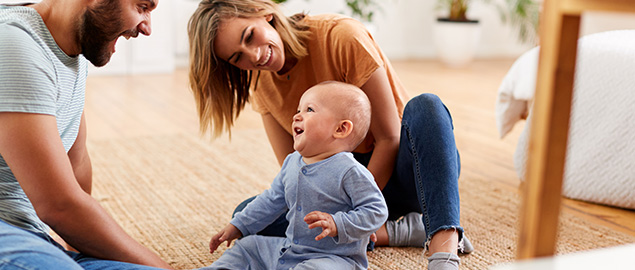 How long does it take for symptoms to improve on Neocate?
There is always a transition period depending on the severity and type of allergic condition your child is experiencing. Always discuss your child's symptoms and experiences with your healthcare professional.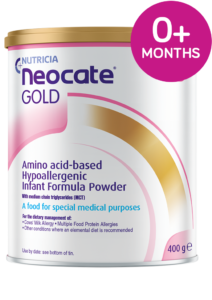 Neocate® Gold
A nutritionally complete, amino acid-based, powdered infant formula for special dietary use, with medium-chain triglycerides (MCTs).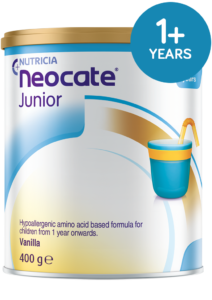 Neocate® Junior Vanilla
A nutritionally complete, amino acid based, powdered formula with prebiotic fibre for children over 1 year of age.
Meet our Careline experts
Our Nutricia Careline team of dietitians, nutritionists and midwives are here to help with any questions.