How long does it take for symptoms to improve on Neocate?
Key takeaways
Neocate is a hypoallergenic, amino acid formula

Symptoms will usually resolve 3-14 days after Neocate is commenced1,2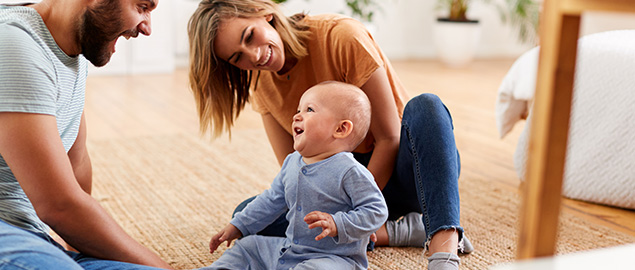 Symptom resolution will depend very much on the severity and type of allergic condition your child is experiencing. Evidence has shown babies using Neocate can experience symptom resolution within 3 to 14 days.1,2 If symptoms persist longer than 14 days, continue to consult your healthcare professional. 
Severe allergies can cause inflammation and irritation to the affected areas (e.g., tummy or skin) and these will take time to heal. So, it is not uncommon that if your child has been unwell for some time, then it may take a little longer for their symptoms to improve. 
Starting any new formula comes with a bit of a transition period and it is recommended that infants suspected of having food allergies to stay on a new hypoallergenic formula for at least 2 weeks as this allows time for your little one to adjust to the formula. It is important to follow your healthcare professional's advice; do not stop using Neocate once you see an improvement or resolution of symptoms. Discuss your child's feeding plan with your healthcare professional and they will advise how long you will need to keep your child on Neocate and when to start introducing solid food. 
Results may vary. This article is not intended to be a substitute for medical advice. Always consult your doctor. 
References: 
Hill DJ et al. J Pediatr 1999; 135:118-121.

 

Vanderhoof JA et al. 

J Pediatr 

1997; 131:741-744.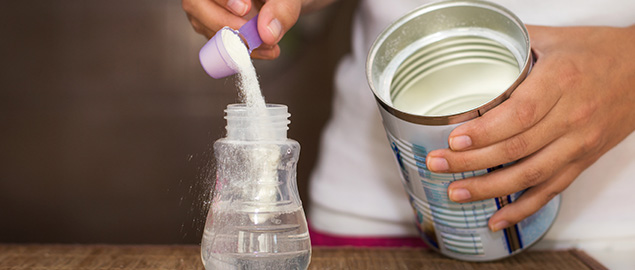 How to safely prepare Neocate
All the standard hygiene processes apply when preparing Neocate formula, but special care should be taken to ensure no potential contaminants enter the formula.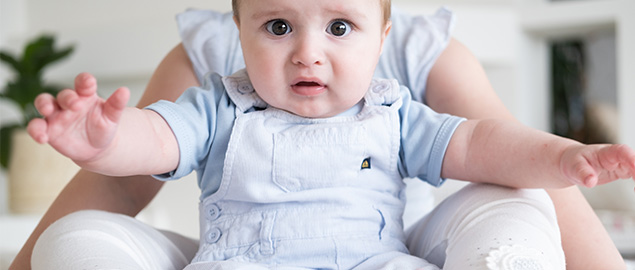 Getting your baby started on Neocate
The amino acids in Neocate give the formula a unique smell and flavour. Your child may notice the difference, so a slow introduction is recommended.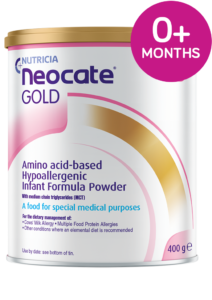 Neocate® Gold
A nutritionally complete, amino acid-based, powdered infant formula for special dietary use, with medium-chain triglycerides (MCTs).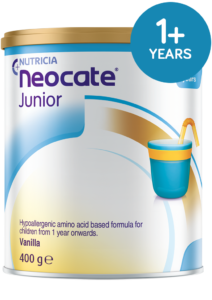 Neocate® Junior Vanilla
A nutritionally complete, amino acid based, powdered formula with prebiotic fibre for children over 1 year of age.
Meet our Careline experts
Our Nutricia Careline team of dietitians, nutritionists and midwives are here to help with any questions.