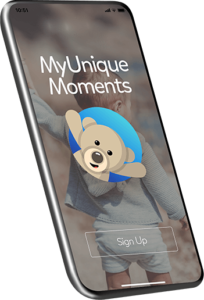 Introducing the MyUniqueMoments (MUM) App from Karinourish. Track your baby's growth and development week-by-week and simplify parenting with 12 unique smart tools. Plus, the dedicated support of midwives, dietitians, and mums through our Nutricia Careline.
The MUM App features:
Cry Translator

Using innovative technology, we've created a cry translator to help you better try to understand your child's needs simply by the sound of their cry.
Nutrition Tracker

Nutrition tracking to help you see that your baby gets the nutrients they need for healthy growth and development.
Family Access

Can you share this baby tracker app? Absolutely! Set up multiple profiles linking to mum, dad, or another caregiver to ensure all the information stays in one easy-to-access place.
Nappy Tracker

From colour to consistency, recording your baby's stools will help you understand what's going on inside and learn what a healthy baby poo looks like.
Mindful Mealtimes

Manage the details of your little one's feeding schedule to learn more about their eating habits.