Cows' milk protein allergy or lactose intolerance?
Key takeaways
Key differences between lactose intolerance and cows' milk allergy

Differences between allergies and intolerances

Speak to your healthcare professional for a confirmed diagnosis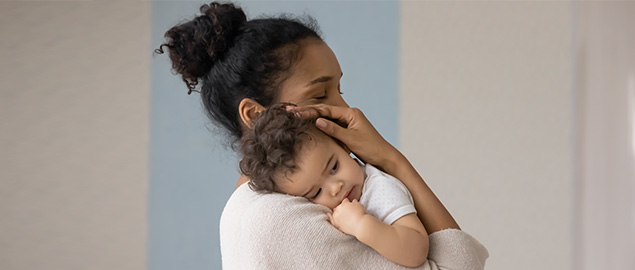 Although they can share similar symptoms, cows' milk protein allergy and lactose intolerance are two completely different conditions. It is easy to confuse them, but they affect the body in entirely different ways. 
Food allergies, unlike intolerances, involve the immune system. Cows' milk protein allergy is a food allergy, which means that the immune system overreacts to the protein present in cows' milk.1 To avoid a food allergy reaction, it is important to avoid consuming the offending food protein. 
Lactose intolerance is the inability to digest the sugar in milk, which is called lactose.2,3 It is due to a deficiency of the enzyme (lactase) that is responsible for digesting lactose in the body.  A food intolerance occurs in the digestive system and unlike food allergies, the immune system is not involved.2,3 Symptoms such as bloating, abdominal pain, flatulence, or diarrhea can be signs of lactose intolerance.2,3 The skin and respiratory tractare not usually affected. 
As with cows' milk protein allergy, the symptoms of lactose intolerance can be managed by avoiding foods containing lactose. The main sources of lactose in the diet are usually cows' milk and dairy products. To ensure adequate calcium and protein intake it is important to substitute these foods with calcium-containing alternatives. Fortunately, lactose-free milk and dairy products are available in most supermarkets. 
It is important to see your child's healthcare professional if you are worried or not sure about your child's symptoms. 
This article and the Symptoms Checklist are not intended to be a substitute for medical advice. Always consult your doctor.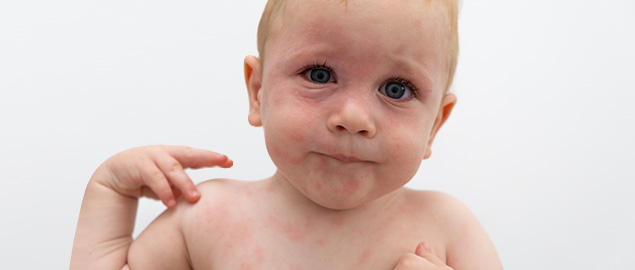 Common cows' milk allergy symptoms
Babies allergic to cows' milk protein can experience symptoms from lip, face or eyes swelling to vomiting, diarrhoea and skin rash. Always seek advice from your healthcare professional.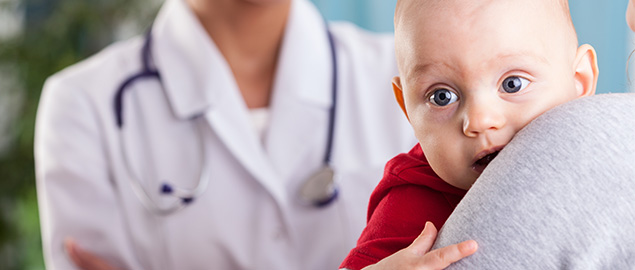 How is cows' milk protein allergy diagnosed?
A confirmed cows' milk protein allergy diagnosis may take time. Your doctor may prescribe a variety of tests for accurate diagnosis, particularly if there is a delayed reaction to cows' milk.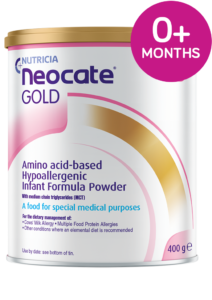 Neocate® Gold
A nutritionally complete, amino acid-based, powdered infant formula for special dietary use, with medium-chain triglycerides (MCTs).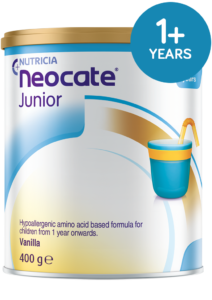 Neocate® Junior Vanilla
A nutritionally complete, amino acid based, powdered formula with prebiotic fibre for children over 1 year of age.
Meet our Careline experts
Our Nutricia Careline team of dietitians, nutritionists and midwives are here to help with any questions.