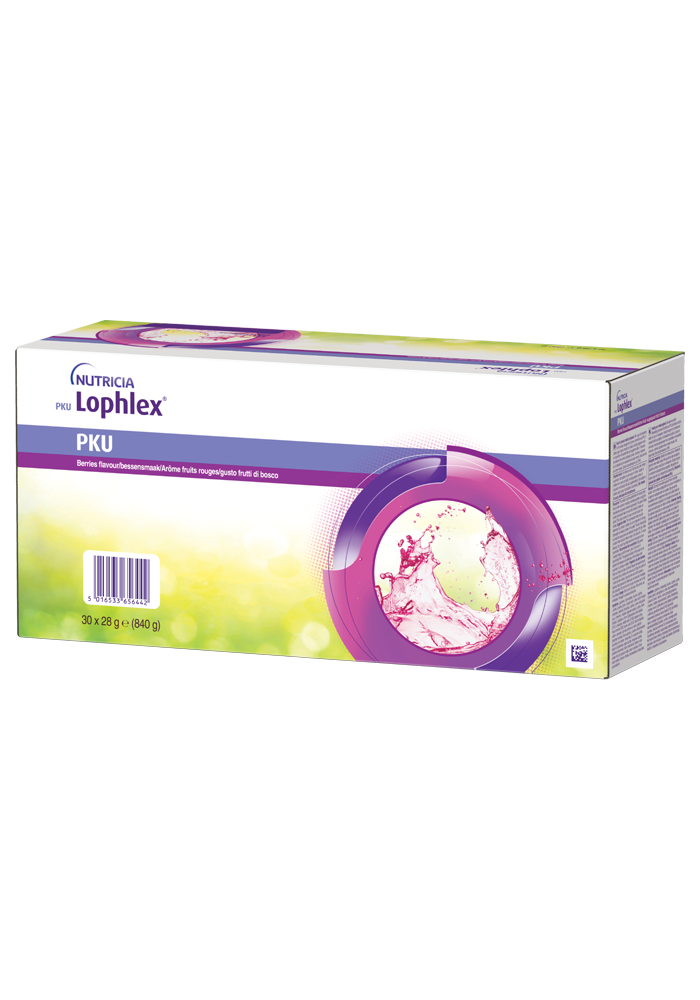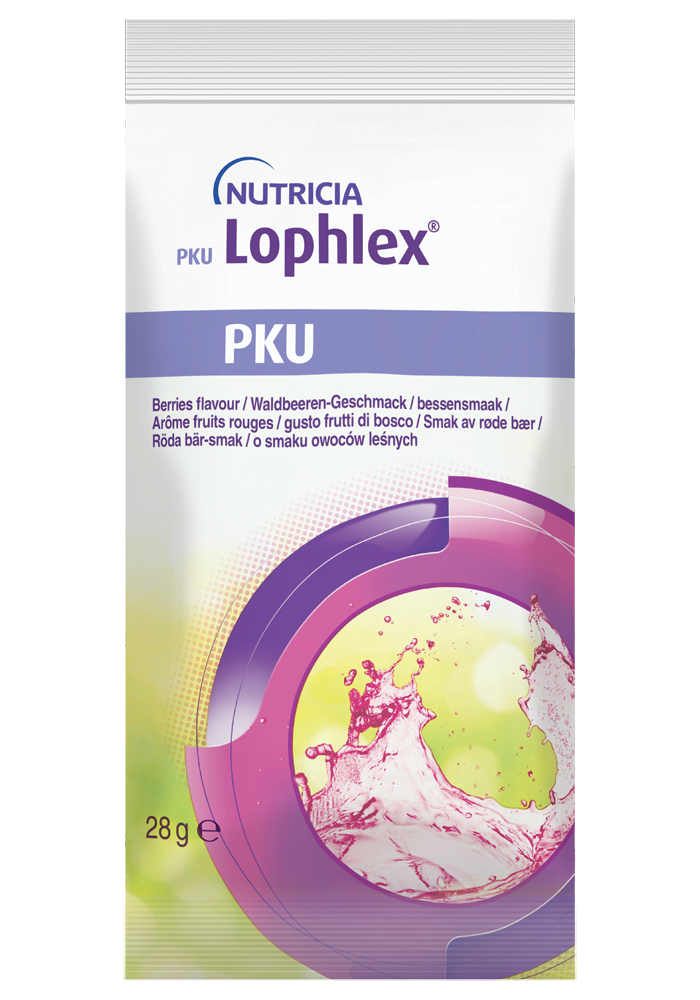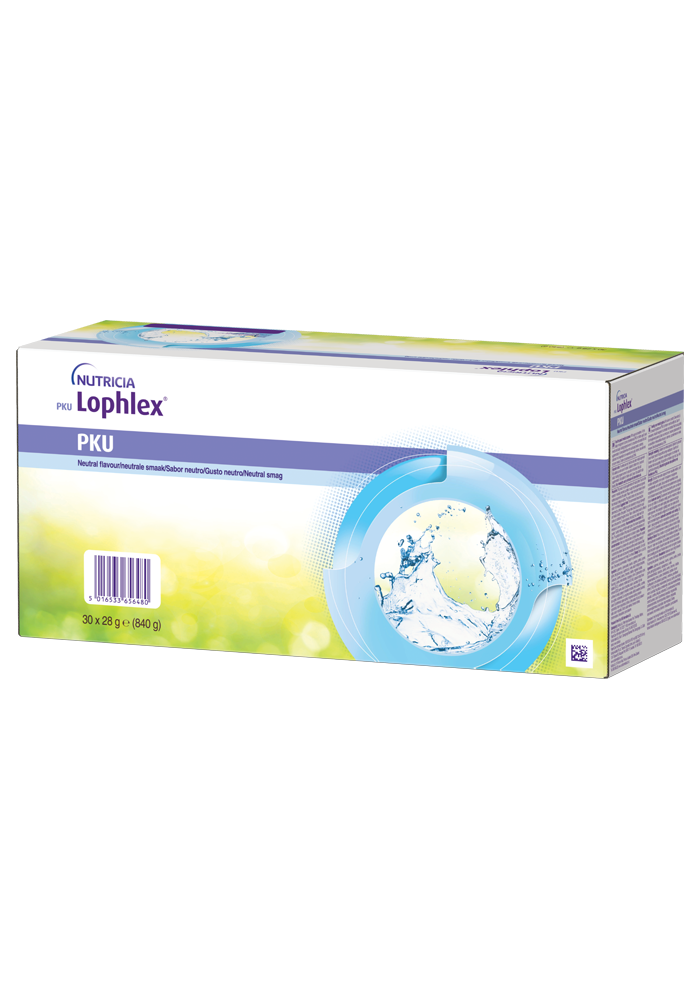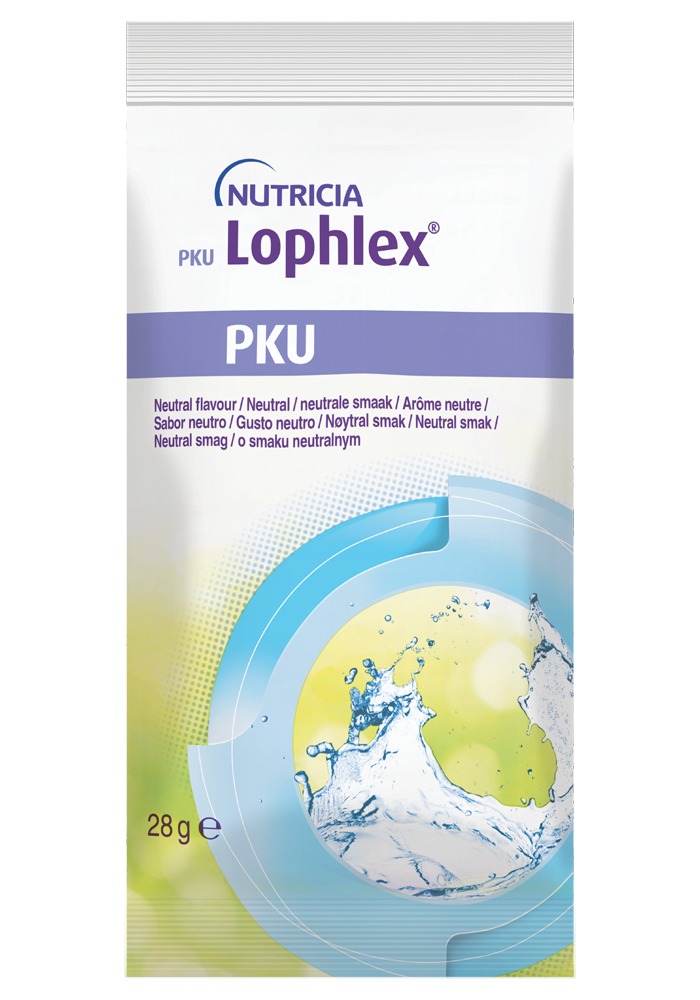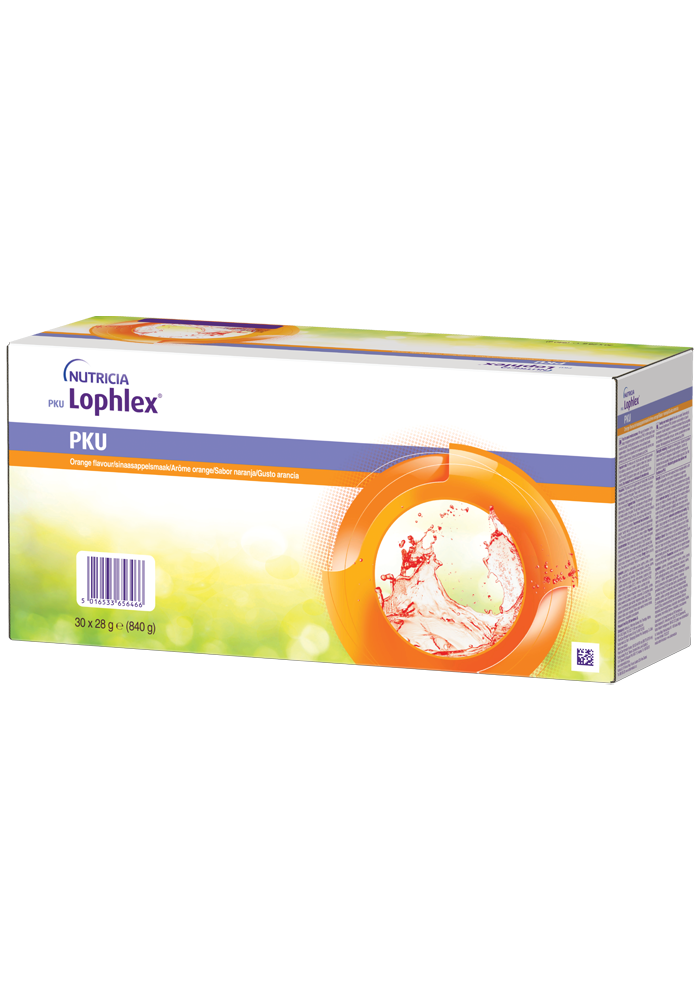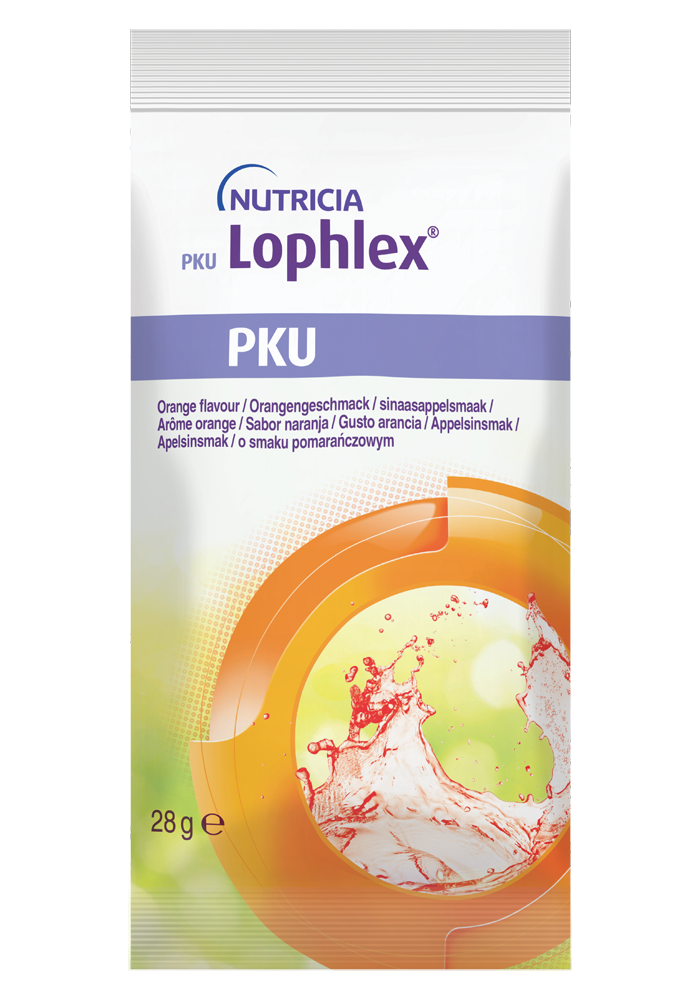 PKU Lophlex Powder
Indications
For use in the dietary management of proven PKU in children from eight years and adults, including pregnant women.
Order information
Contact Nutricia Customer Care 1800 889 480
Flavour
Size
Code
Units Per Carton
Berry
30 x
28g
152282
1
Orange
30 x
28g
152283
1
Unflavoured
30 x
28g
152284
1
Sample Requests
Please contact the Nutricia Metabolic Key account manager
for your region.
Product Information
A powder free from phenylalanine, but containing a balanced mixture of the other essential and non-essential amino acids, vitamins, trace elements and some minerals. Available in Unflavoured, Orange and Berry flavours.
Features
Contains Phe-free protein (amino acids), carbohydrate, essential vitamins, minerals and trace elements.
Very low volume –1 sachet (28g) made up to just 80ml of liquid provides a whole 20g of protein equivalent (PE)!.
Very low calorie – only 91 calories per 20g PE.
Ideal to use while traveling as an alternative to liquids.
Direction of Use
Water or diluted drinks should be offered/taken at the same time as PKU Lophlex.
To ensure tolerance, PKU Lophlex may initially need to be introduced at a lower concentration.
To prepare PKU Lophlex, pour 65ml of cold water into a container with a screw top lid.
Empty the contents of the sachet into the container.
Seal and shake well until the powder is dissolved.
PKU Lophlex is best served chilled and consumed immediately.
Storage
Store in a cool dry place.