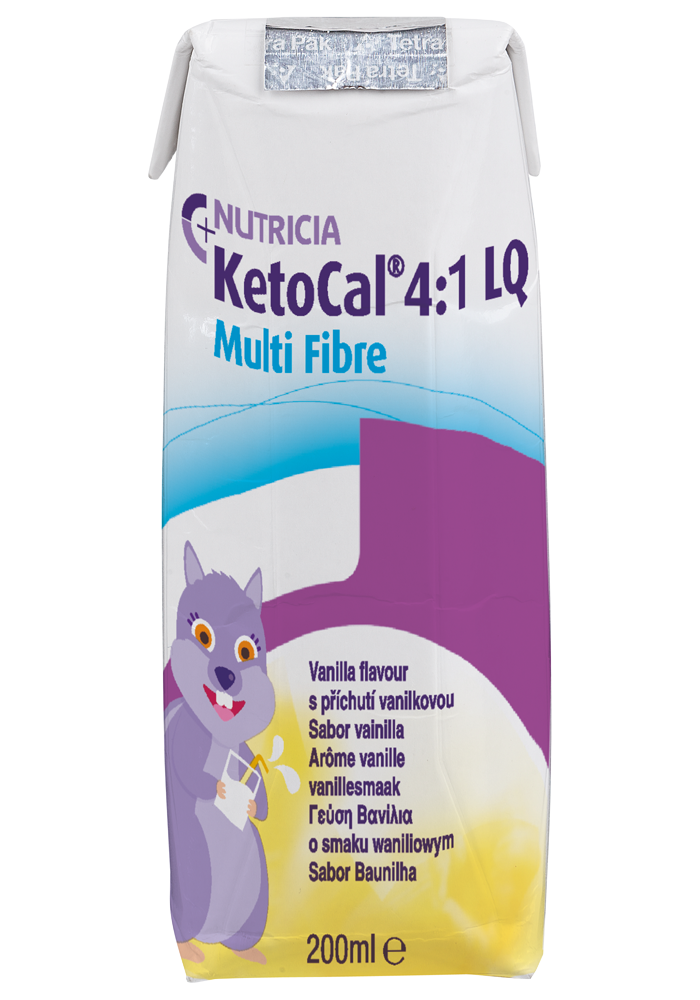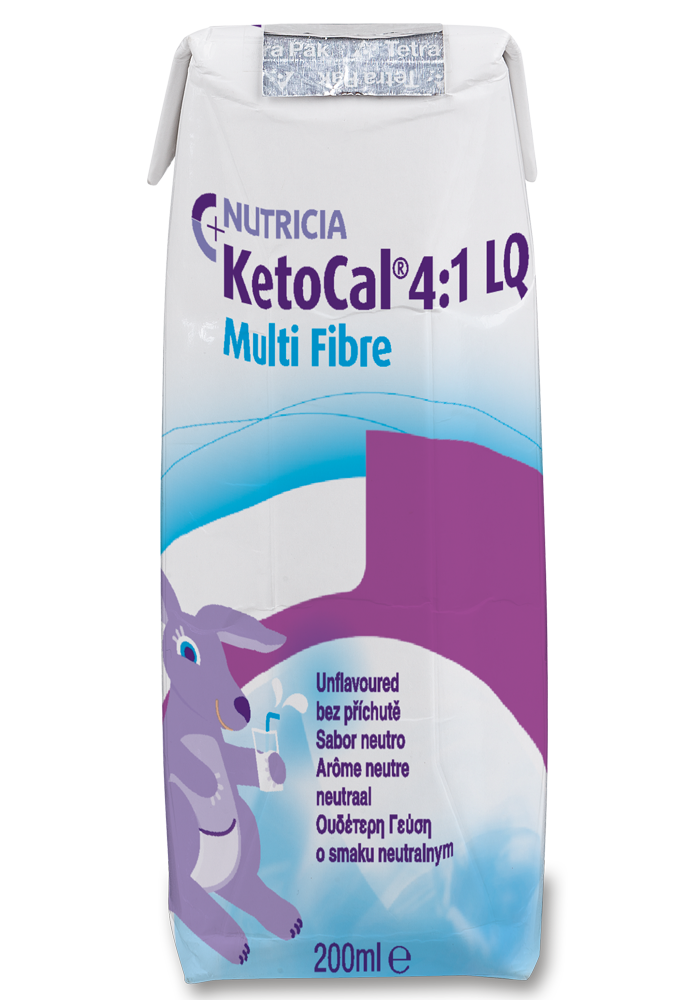 KetoCal 4:1 LQ
Indications
For the dietary management of drug resistant epilepsy and other conditions where the ketogenic diet is indicated, e.g. disorders of carbohydrate metabolism, such as pyruvate dehydrogenase defi ciency and glucose transporter type-1 deficiency.
Can be used to administer the classical long-chain triglyceride (LCT) ketogenic diet (4:1).
Can be used to provide complete nutritional support or supplementary feeding from 1-10 years of age.
May be used for supplementary feeding over the age of 10 years.
Order information
Contact Nutricia Customer Care 1800 889 480
Flavour
Size
Code
Units per carton
Vanilla
32 x
200ml

111379

1
Unflavoured
32 x
200ml
113356
1
Sample Requests
Please contact the Nutricia Metabolic Key account manager
for your region.
Product Information
A very high fat, low carbohydrate, nutritionally complete ready-to-drink liquid feed. A 4:1 ratio of fat to carbohydrate and protein, with added long chain polyunsaturated fatty acids (LCPs), Docosahexaenoic acid (DHA) and Arachidonic Acid (AA) and fi bre. Available in Unflavoured and Vanilla.
Directions for Use
Shake vigorously for at least 5 seconds before use.
For oral feeding, KetoCal is best served chilled.
For tube feeding, it is recommended that the feeding tube is flushed with warm water (approximately 37°C) between each feed.
Storage
Store in a cool, dry place.
Do not freeze.