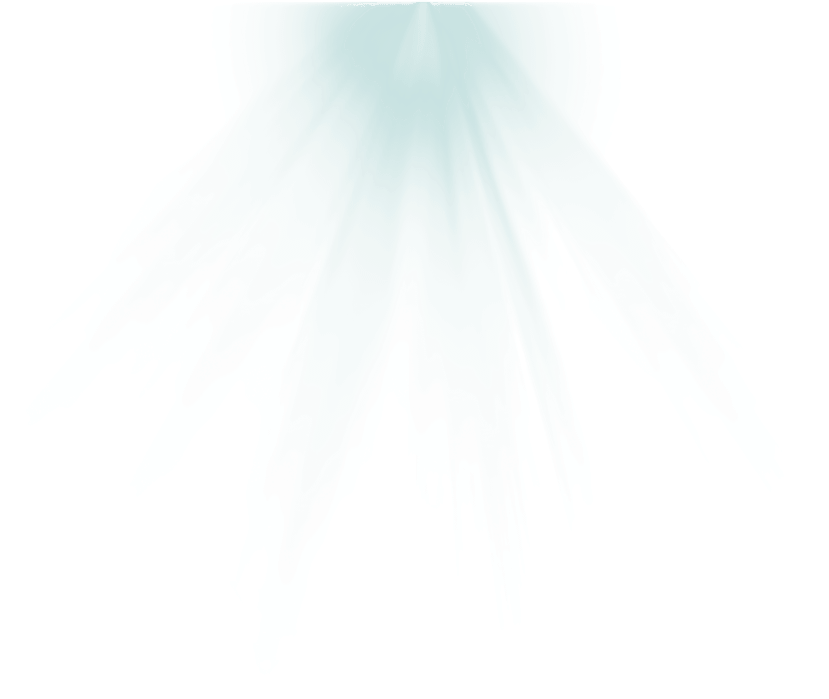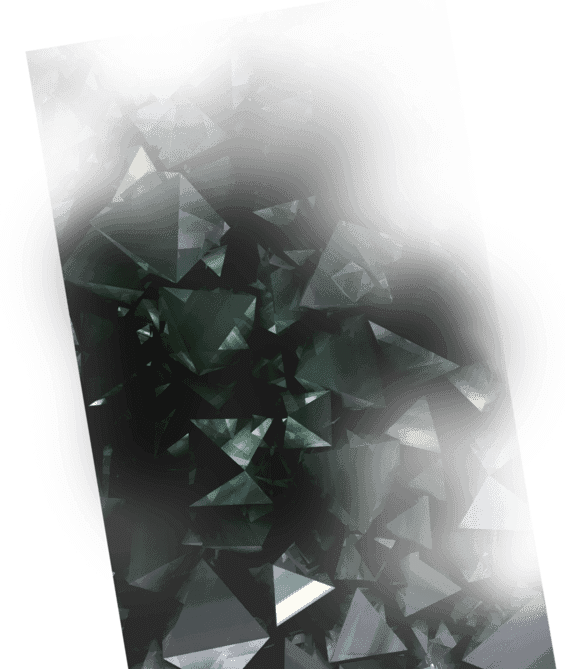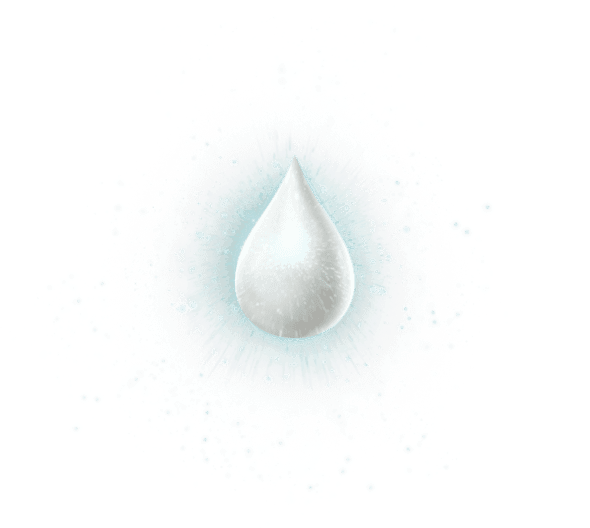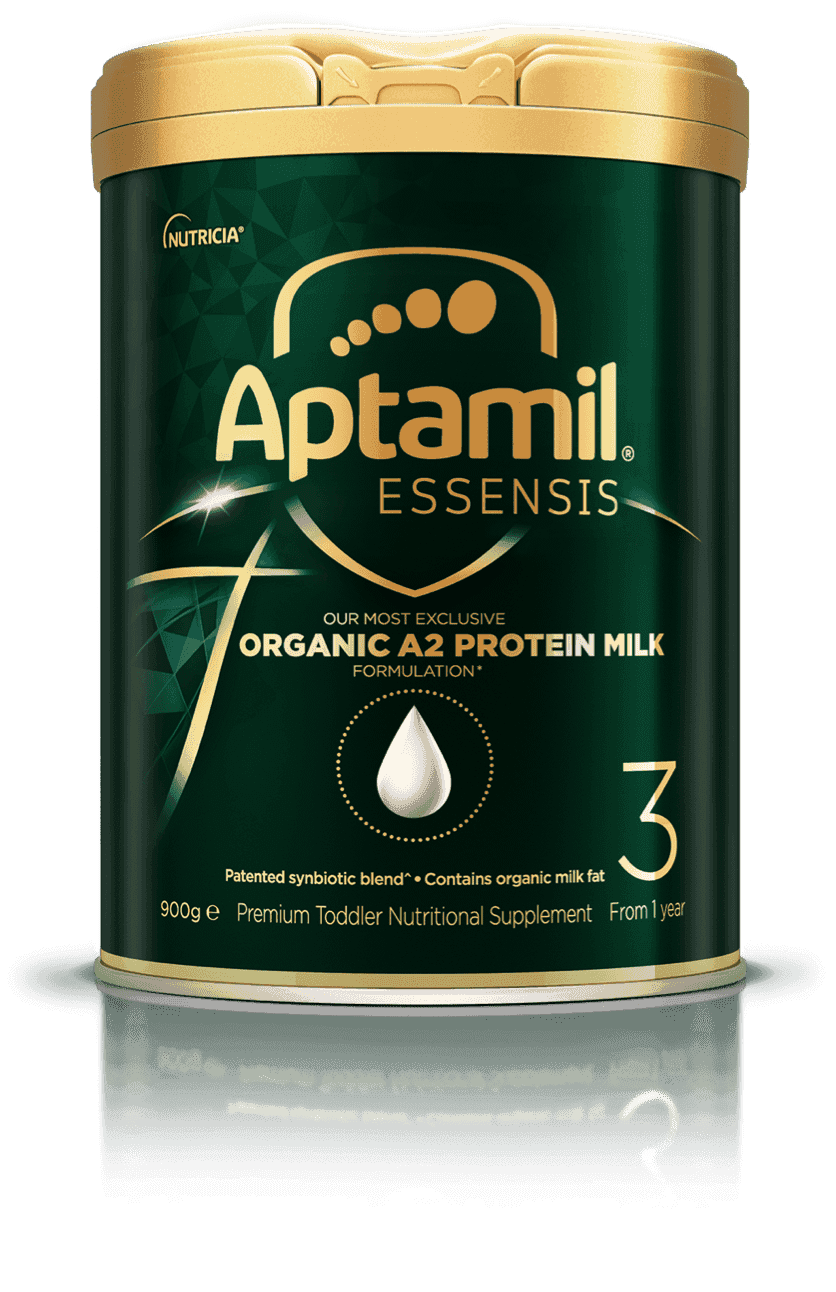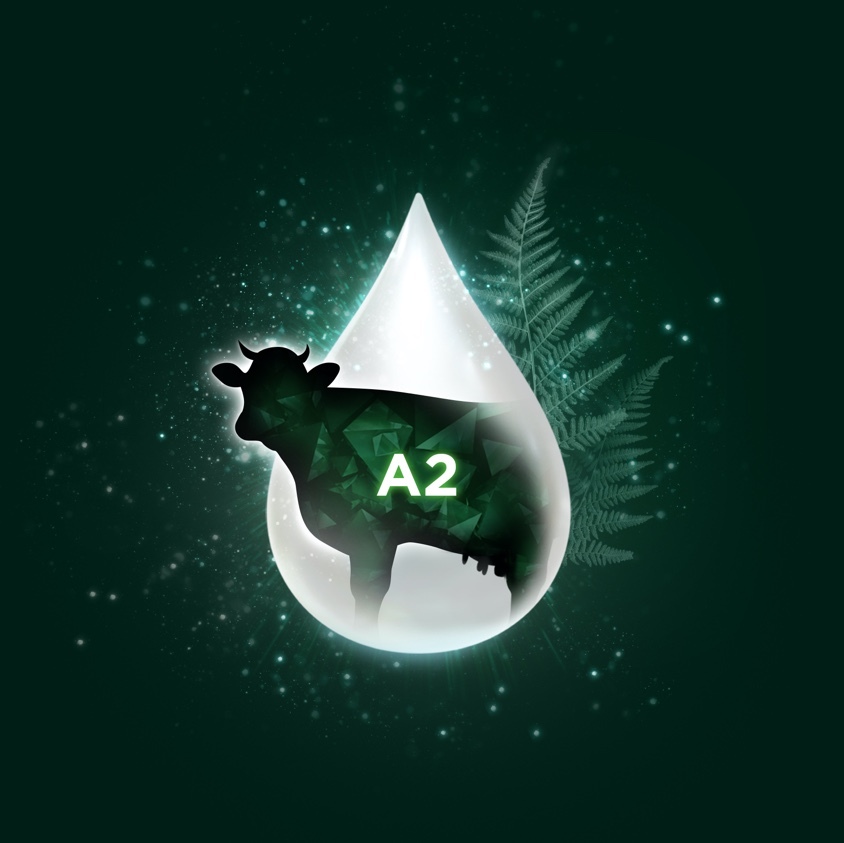 OUR
ORGANIC A2 PROTEIN

MILK

Our A2 protein milk is sourced exclusively from Certified Organic New Zealand dairy farms.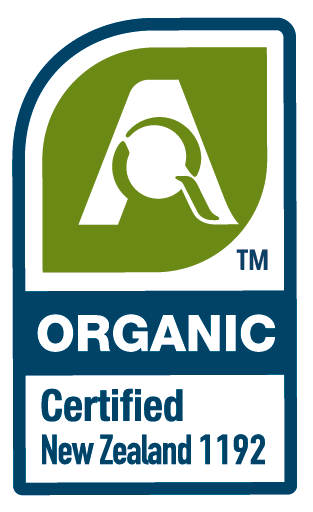 ORGANIC MILK FAT
100% sourced from A2 protein-producing cows.
CERTIFIED ORGANIC
Manufactured and Certified Organic in New Zealand.
*Certified Organic By AsureQuality Limited
OUR UNIQUE PATENTED SYNBIOTIC BLEND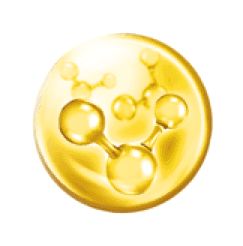 Contains prebiotics (GOS/FOS)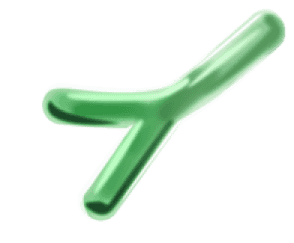 Active probiotic (BBM-16V)
OUR MOST ADVANCED PACKAGING
NEW LID FOR TRIPLE PRODUCT SECURITY
Protective sleeve, tear away tab and double interlocking wall.

OPTIMISED SCOOP PLACEMENT
Scoop holder on top lid to keep scoop away from powder.

BUILD IMMUNE FUNCTION & RESILIENCE.
Building your child's resilience is paramount in preparing them for the world. Aptamil® Essensis Toddler nutritionally supports your child's immune system* so you can raise them resilient.
*Contains zinc for immune system. When prepared as directed and consumed as part of a healthy varied diet.
The Range
Our most exclusive formulation
Explore the full range of Aptamil® Toddler Products    VIEW ALL EXPERTS IN EARLY LIFE NUTRITION
500
Biologists, immunologists, nutritionists and breast milk researchers around the world.

40
Years of scientific research.

NUTRICIA CARELINE EXPERTS
Connect with our Careline, a team of expert midwives, dietitians and nutritionists.

CONTACT US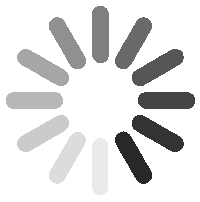 SIGN UP TO ACCESS EXCLUSIVE CONTENT
Be the first to hear updates, competitions and stories from our community.