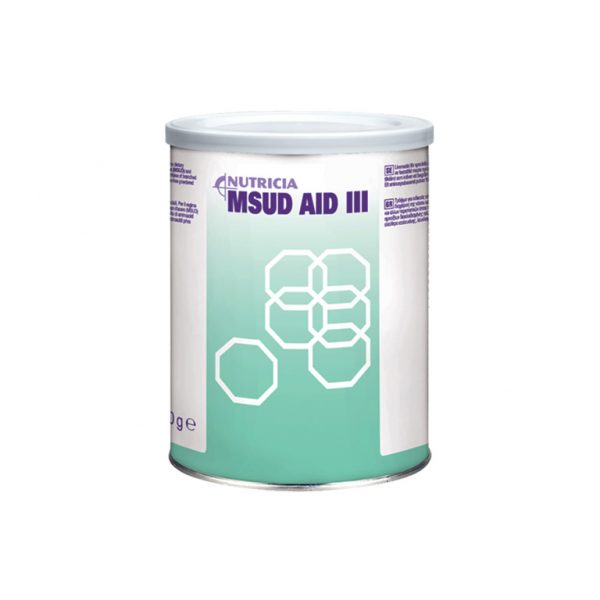 MSUD Aid 3
Indications
MSUD Aid III can be used in infants, children and adults for the dietary management of proven MSUD.
Order information
Contact Nutricia Customer Care 1800 889 480
| Size | Code | Units per carton |
| --- | --- | --- |
| 500g | 49698 | 3 |
Sample Requests
Please contact the Nutricia Metabolic Key account manager
for your region.
Product Information
A leucine, isoleucine and valine free unflavoured blend of essential and non-essential amino acids.
Direction of Use
MSUD Aid III is best served as a chilled drink.
First paste the prescribed amount of powder with a little water and then gradually add sufficient water to yield the prescribed volume.
The recommended dilution is 1 to 20 (i.e. 5g MSUD Aid III plus 100ml of water).
MSUD Aid III may be given in a more concentrated form e.g. a paste or concentrated drink with water or diluted drinks offered at the same time.
Storage
Store in a cool, dry place.
Once opened, use within one month.
Once reconstituted, store in a refrigerator and consume within 24 hours.
Stir or shake immediately before serving.