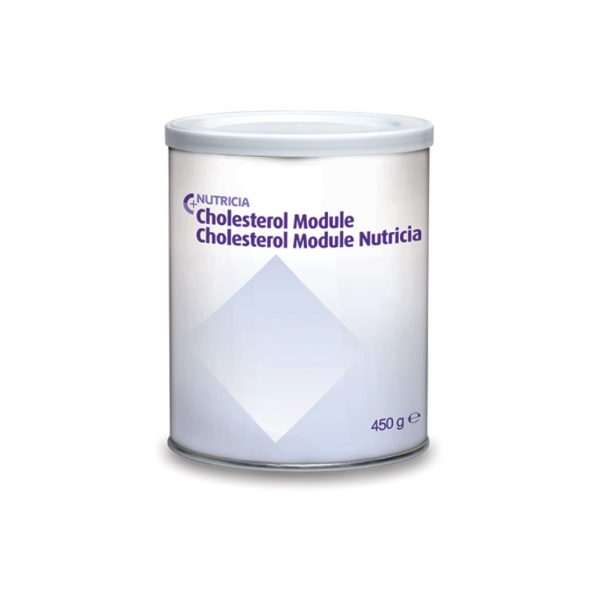 Cholesterol Module
Indications
For use in the dietary management of medical conditions requiring a source of exogenous cholesterol e.g. Smith-Lemli Opitz Syndrome. Suitable for infants, children and adults.
Order information
Contact Nutricia Customer Care 1800 889 480
| Size | Code | Units per carton |
| --- | --- | --- |
| 450g | 49765 | 6 |
Sample Requests
Please contact the Nutricia Metabolic Key account manager
for your region.
Product Information
A powder containing cholesterol and carbohydrate.
Direction of Use
Intakes should be based on serum levels of cholesterol and its metabolites.
Most treatment protocols suggest a treatment dose of 100mg/kg/day.
Dissolve the prescribed amount of Cholesterol Module to form a paste and add to drink or meal.
One scoop contains approximately 5.9g of Cholesterol Module.
Storage
Store in a cool, dry place.
Always replace the container lid after use.
Once opened, use within one month.
Once reconstituted, store in a refrigerator and consume within 24 hours.
Stir or shake immediately before serving.